The experts at Tiger Moving and Storage in New Jersey know a thing or two about moving in inclement weather; after all, we have moved customers through plenty of cold, snowy New Jersey winters. Financially speaking, moving during the winter is a smart choice, but if you're packing up and making the move in the snow, there are some things to keep in mind to ensure a safe and successful transition.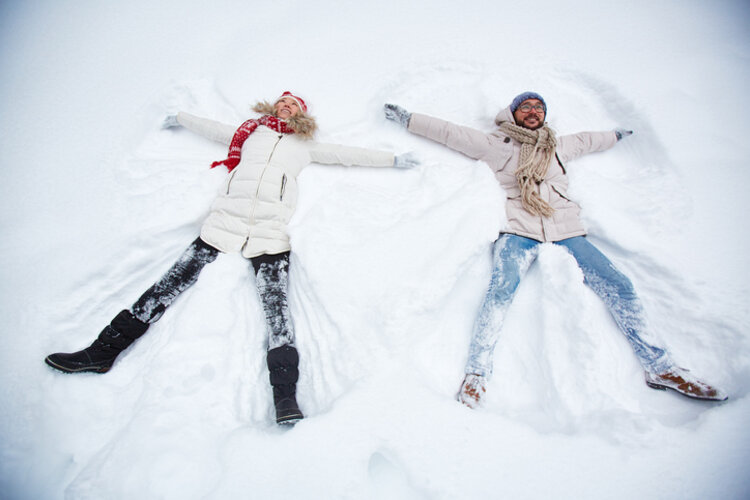 Because, in the end, if you have a reputable moving company and solid planning, you can handle anything Old Man Winter decides to throw at you. Go ahead and celebrate with a snow angel, we've got ya covered!
Moving During the Winter Will Save You Money
The winter is a great time to move. Yes, you heard us right.
Consider this: the majority of residents move between the months of May and September, waiting until after school gets out. Winter is notoriously slow for house hunting, which means if you're able to make your move during off-peak times, you're going to save money on moving costs and more likely to get a deal on a new home or apartment.
The only downside? Dealing with the winter weather.
Here's what you need to know.
Moving During the Winter in New Jersey
Erratic weather-related issues can affect your move. One day it's sunny and mild, the next day a sudden blizzard arrives overnight. Keep your eye on the weather and traffic reports.
Stash winter essentials to the side (and not in a box on the bottom of the pile). Keep items such as the shovel, ice scraper, salt for the driveway and accessories like gloves, scarves and hats ready to go. Just in case.
Dress in layers to regulate body temperature. Packing and moving boxes is hard work and you'll likely warm up as you start moving around.
Since it gets dark so much earlier in the winter months, get started early to take advantage of the most daytime hours.
If the forecast calls for snow, clear away snow and ice from the walkways, driveway and loading lanes before the truck arrives.
Remember to clear the driveway and pathways (or hire someone to do it for you) at your new location as well.
Heat up your new home ahead of time. Be sure to check in with the local utility company at your new home and make necessary arrangements to have services up and running by (or the day before) your scheduled move-in date.
Keep a towel handy to wipe down boxes and furniture that might get wet from snow or dirty with slush.
Cover your floors with plastic tarps and floor mats to protect carpet and hardwood from slushy foot traffic.
Hire the professionals to assist you with your move. Our drivers are trained to drive the moving truck in winter weather conditions to keep your belongings safe during transit.
Let Tiger Moving and Storage Help During Your Winter Move
There's no question about it, moving during the winter months can present challenges you don't normally experience during other times of the year. No matter if you're moving across town or across the country, as long as you have the right moving company and proper planning, your move can be just as successful as during any other time of the year.
If you're preparing for a move, contact us to get an estimate today!