As we're nearing the end of the school year, many college students are starting to feel the pressure of finals, papers and packing up their dorm rooms or apartments to get ready for the summer months off campus. As your son or daughter starts boxing up a year's worth of belongings, they may be surprised by how much stuff they've accumulated. Where will all that stuff go? The NJ storage service experts from Tiger have your answer.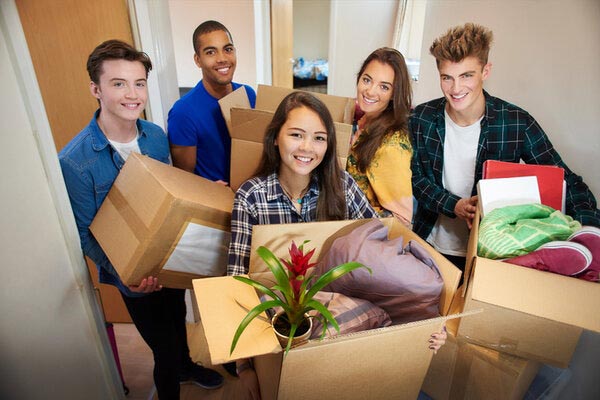 From books and sports equipment to electronics and furniture, unless they're staying on campus throughout the summer, all of these things will need to move back home. But instead of cramming all their possessions into your garage or their childhood bedroom for the next few months, turn to a NJ storage service. This will not only make their move easier, but also ensure their belongings are safe when they need them again in the fall. Plus, you get to keep your home organized and box-free throughout the summer.
4 Reasons to Choose NJ Storage Service for College Students Over the Summer
NJ storage service options give a variety of benefits for your college student, including:
1. Different Sized Storage Units
With a variety of storage units available, you can be sure you're renting the perfect size for all their belongings, and stick to your budget at the same time. Have them take inventory of their things, including boxes of clothing, books and supplies to futons, desks, mattresses, valuables and electronics to estimate the sized unit necessary.
2. Safe Storage Space
Maintain a peace-of-mind that belongings will be kept safe throughout the summer. With 24/7 protection, all our containerized storage vaults are secure and climate controlled to keep all their gear in tip-top shape throughout the hot, humid summer months.
3. Smooth Transition
Some college students choose to live near campus all year while interning or working over their summer breaks or working. But if your child is in between living in a dorm room and finding their own apartment, choosing to use NJ storage service can bridge the gap for a smooth transition until they find permanent housing.
4. More Space at Home
When college students leave for the school year, it's common for parents to convert their empty bedrooms into home office space or a workout room. Maintain home décor (and your sanity) without turning every square foot into storage space when they return for the summer.
Instead, turn to hassle-free summer storage for students.
Hassle-Free NJ Storage Service for Summer
Tiger provides abundant space for storing all your college student's furniture, boxes and excess clutter that they won't need for the summer months. Because many of our units have climate control, you won't have to worry about heat and humidity damaging electronics, clothing or equipment. Storage units are available in a variety of sizes so they can store as little or as much as they need giving you and your child the flexibility and convenience you're looking for.
Contact Tiger for all your NJ storage service and moving needs and make an appointment to tour our facility today.