For many, summer is an optimal time to move – the kids are finally out of school, the sun is out and home buying season is hitting its peak. But, no matter what time of year you move, it can be a stressful and chaotic experience, especially if you're a new homeowner or moving a family. At Tiger Moving & Storage, we understand your frustrations and are here to help you get organized and prepare for a seamless transition to your next home. Our experts have put together some simple summer moving tips to make the process of packing, moving and unpacking as stress-free as possible.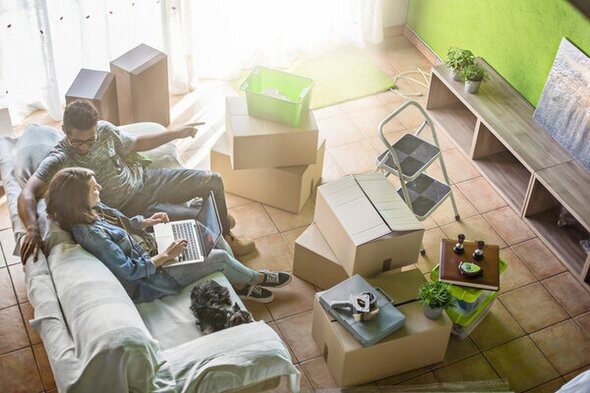 Whether you're moving your home or business, here are 5 tips that will help you stay cool and collected even when it's hot and humid outside.
1. Prepare
Settle on your move date and watch the weather forecast. If you're moving in the dog days of August when it's triple digits and humidity levels are skyrocketing, you'll need to know how to prepare ahead of time. Aim to make your move during the earlier hours of the day before the sun starts baking things up. Consider having the kids stay with a friend for the day and place Fido in a pet daycare to keep them safe and happy.
2. Hydrate
Do you know the signs of dehydration? Even if you're not doing the heavy lifting, it's important to stay hydrated. You're going to have a lot on your mind during the move, keep a water bottle handy to help you stay energized and healthy. Stick a few half-filled water bottles in the freezer overnight then fill the rest with fresh water in the morning to keep H20 cool all day long.
3. Cover Up
Wear lightweight and comfortable clothing that breathes well and allows you to move around easily. And remember not to pack up your sunscreen bottles just yet. Protect exposed skin from the sun with enough SPF.
4. Keep it Comfortable
One way to make your move more bearable right away is to lower the temperature inside. Step out of the hot and muggy weather and into a cool, comfortable space by cranking up the AC during the packing and unpacking process.
5. Pack Carefully
Some items, such as videos, candles, electronics and antiques, are susceptible to the dangers of heat. Pack items with care and keep them out of the sun. Make them the last thing you pack, so they can also be the first thing you unpack.
Beat the Heat with Tiger Moving and Storage
hether you're buying, selling or renting, don't let the heat wreak havoc on your summertime move. Ask our experts at Tiger Moving & Storage! As a family-owned and operated full-service moving company located in Northern New Jersey, we know "hot and humid" and ready to help you keep your cool every step of the way. Just ask our customers!
Talk to our moving professionals today; fill out the contact form or call us at 888-227-6642 for a free no-obligation estimate.