Looking to sell your home and make a move in the spring? Now's the time to get moving…literally. After winter's slumber and the snow has melted, homebuyers are already starting to look. And today's buyers, particularly millennials, are looking for homes that are in walk-in condition. With these preferences in mind, it's wise to do everything you can now to prepare for a successful open house this spring.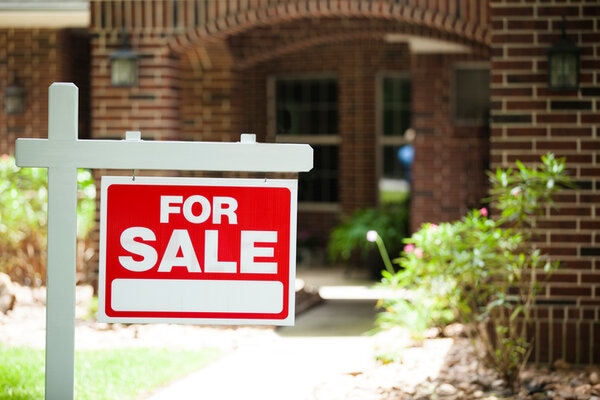 5 Simple Tips to Make a Move in the Spring
Take advantage of the reviving energy springtime brings and invest it into getting your house ready to sell! Here are 5 simple tips to prepare your home and make a move in the spring selling season:
1. Deep Clean
Everything needs to be thoroughly cleaned. Think top to bottom: dust the ceiling fan blades, wash the windows (inside and out), have the carpets professionally cleaned and scrub the floors. If you suffer from springtime allergies, be aware that deep cleaning can stir up allergens. Wear an allergy mask to reduce your exposure to dust, pollen, chemical pollutants, and mold.
2. Sweat the Small Stuff
Clear out the clutter; everything from school papers on the kitchen table to the shoes in the hall to the picture frames on your wall. Your home needs to look minimalistic, so put everything away. But be careful of stuffing your closets, your prospective buyers will look in there as well. Your best bet is to put those items in storage temporarily. Strive for a clean, sleek appearance.
3. Reduce, Remove, Replace
Reduce the number of things you have in your home. The less furniture you have in your home, the bigger it will appear when buyers are walking through it; likewise, the less clothing in your closet, the larger it will look. Remove those items and place them in storage (along with all your boxes) until you're ready to move into your new space. And finally, replace any known problems inside and outside of you home – no matter how small they may seem at first sight. Impress the future owners by paying attention to the details that most sellers would easily overlook.
4. Make a Positive First Impression
Focus on curb appeal: trim foliage, plant flowers, power-wash the house, repaint (or replace) the front door and make sure your home has sufficient light at night in case prospective buyers drive by in the evening. And once they step foot in your home, allow them to envision their own décor by offering a neutral backdrop. Go beyond the builder-white and refresh the colors of your walls with warm neutrals such as pale taupe or soft gray.
5. Get Organized Early
The early bird catches the worm, right? Start organizing your move for the spring as soon as possible to avoid the side effects of last-minute moving stress. If you have school-aged children, relocating during the spring and summer can make transitions a little smoother with minimized disruption to their routines. Still, moving with kids is often a bigger challenge than most parents realize, so be sure to read our guide on moving with children for more helpful tips.
Ready for Your Move in the Spring?
Contact our residential movers in NJ; our team is here to help you make your move as stress-free as possible. At Tiger, our trained experts will pack your entire household with the highest quality packing materials and move everything with state-of-the-art equipment.
Give us a call at (973) 240-9212 or email info@movenewjersey.com for a free estimate and book your moving date today!