If you're looking into hiring home movers, you'll want to make sure that you'll hire ones who will take care of your possessions, but you'll also need to consider whether you need moving insurance. Here, Tiger Moving & Storage takes a look at the different types of moving insurance.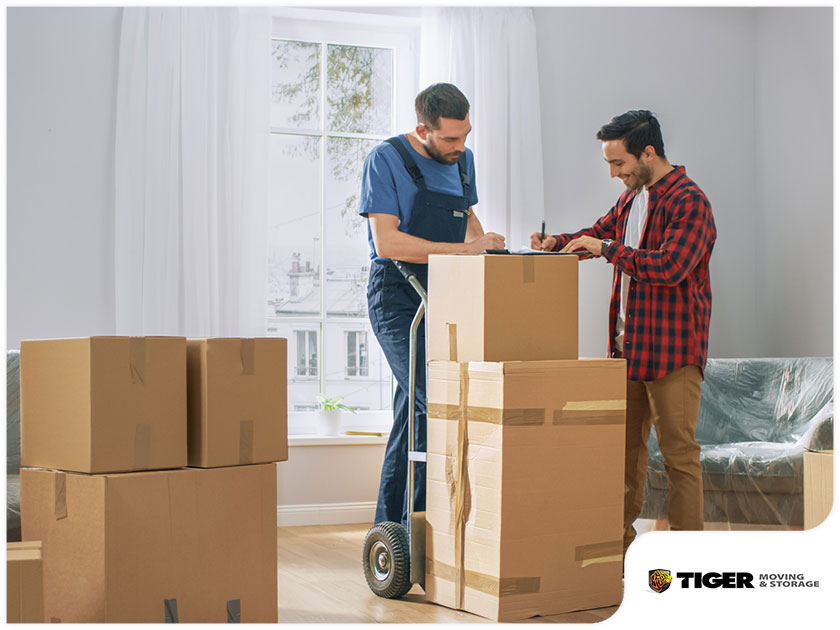 What Is Moving Insurance?
The first thing you need to know about moving insurance is that it's not insurance that's covered by an insurance company. Moving companies are not certified to sell insurance and are not governed by applicable regulations. Instead, they offer valuation, where compensation is paid in case of damaged or lost belongings – much like insurance for packages sent through couriers or the post office.
Types of Moving Insurance
There are three ways to have your belongings insured during a move:
Full Value Protection. Interstate movers are required by federal law to offer two kinds of liability options, one of which is Full Value Protection. This is the most comprehensive plan of the two as the mover may offer to repair, replace, or make a cash settlement for the cost of repair or current market replacement value of a lost or damaged item. There may be some limitations placed on items of extraordinary value like jewelry, silverware and antiques.
Released Value Protection. This is the more economical option of the two, and is typically offered at no extra charge. However, it offers minimal protection at most, liability coverage is no more than $0.60 per pound per article. For example, if your mover lost or damaged a desktop computer that weighs 20 pounds, you'll only receive $12 in compensation. Most movers transport items with Full Value Protection by default and Released Value Protection must be selected before you sign the contract.
Third-party insurance. You also have the option to purchase insurance from a third party. Some movers offer to purchase this for their clients as additional coverage for whatever amount is not covered by Released Value Protection. Before purchasing insurance, check your homeowner's insurance policy to see if you already have coverage.
Which One Is the Best Option?
Each option has its own set of pros and cons. You have to weigh several factors such as cost, coverage, and the value of your belongings. A reputable moving company can explain these options to you and provide estimates so you can have a better idea of which one will work best.
Need moving experts in New Jersey? Call Tiger Moving & Storage at (973) 382-7470. You can also fill out our contact form to schedule an appointment.