If you think you can handle moving all on your own, think again! For the optimum move, you need to find the best movers in New Jersey for the job.
There are many different movers in New Jersey you can choose from, but your pick can be the deciding factor in whether your move goes off without a hitch or it becomes one of those stories that would be funny if only it didn't involve your own move.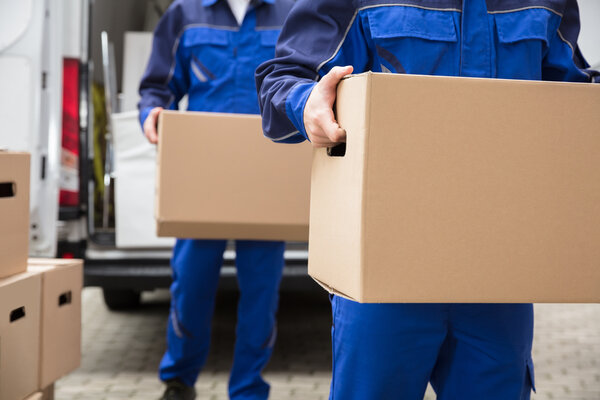 But if you look for a few certain qualities in a mover, you can find a company that's perfect for your relocation.
Comprehensive Knowledge of the Job
If you want a professional moving company to do the work for you, you'd better make sure that they're one of the best moving companies and have extensive knowledge of the trade. Moving is more complex than you'd think, after all – each item requires its own methods for packing and moving, and when you account for planning out the whole process, that's a lot of ground to cover.
The best movers in NJ should have an in-depth understanding of the entirety of the moving process, from start to finish. So check that whoever you hire knows everything there is to know – and more – about being a great mover.
A Personal Touch
Knowledge of the moving process is essential, but a lot of moving comes down to knowing the customer as well. Every customer has his or her own tastes and possessions that will affect the course of the move and ignoring the personal side of the move would be a critical mistake for a mover to make.
Your belongings are precious to you and the best local movers should give the items the attention and care you know they deserve.
Moreover, a mover that is flexible and accounts for a customer's individual needs can better adapt to the specific set-up of the move for the best result.
Reliable Help
However, even if you find someone who believes in knowing about moving and adapting to the customer's personal preferences, you have to still be able to trust that they'll be able to do what they promised.
This is why you should avoid companies that subcontract the work to outside operators, as said workers may not be on the same page. It's better if you can find a mover that has a proven history of reliable work and directly manages the employees who will help you with your move.
With a mover you can trust to follow through with the job, you can rest easy that your move will go smoothly.
All the Right Qualities for the Job
That's why, when it comes to New Jersey movers, Tiger Moving and Storage meets all of the qualifications. It's not coincidental that our movers get paid based on how satisfied customers are with the moving experience.
As a family-owned business, we only use our own trusted employees to do your moving. We also want to help each customer on a personal basis, so we'll make sure to accommodate all your needs and give you the best experience possible.
Give us a call to learn more about our NJ local moving services and take your first step toward a happy move.