Spring is just around the corner and with it brings prime moving season. Soon, you'll be able to say goodbye to winter weather while being cooped up inside and say hello to longer days, blooming flowers… and a housing market that's springing into action. If you're in the market to buy a new home, you know that part of the process involves researching the best NJ moving companies. Spring is largely considered to be the best season to sell a home, which makes spring and summer top seasons for moving. If you're planning a move this upcoming season, you probably already have a lot on your plate.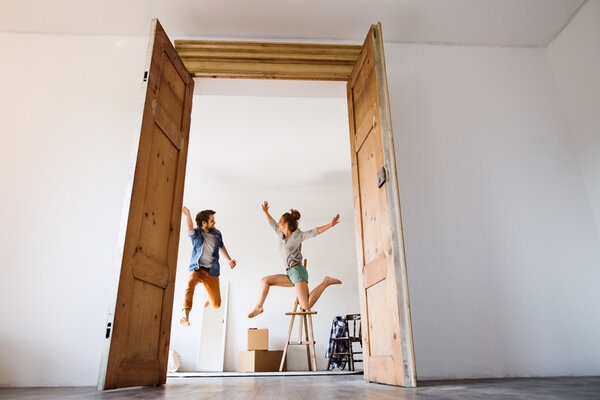 As one of the top three stressors in life, moving can feel (a lot) overwhelming. But taking the time to sift through and find the best NJ moving companies for professional packing and moving services will help take a load off, literally. The experts at Tiger, one of the best NJ moving companies, have put together some key considerations for this prime moving season.
Key Considerations For Prime Moving Season From Tiger, One Of The Best NJ Moving Companies
1. Research the best NJ moving companies as early as possible (before winter ends). Do this now and you're bound to get better deals on your local move and secure your services in the time frame you need.
2. Consider moving during spring break. If you have school-aged children, moving during spring break will be beneficial so your children don't have to miss any days of school. Plus, you'll have a few weeks before summer hits to schedule summer activities, camps and allow time for your kids to make new friends.
3. Take advantage of spring cleaning motivation. Spring is an opportune time to organize, clear out your belongings and spring clean your home. This makes moving inventory a much easier process, too.
4. Time the move right. Spring is high season for pollen. Schedule your move during the early afternoon when pollen counts are usually the lowest. If you suffer from allergy symptoms, you'll want to take every effort possible to keep allergens out by timing it right, sealing boxes tight and covering furniture to protect from pollen.
Found: One of the Best Moving Companies in NJ
With almost a decade of experience, Tiger Moving and Storage is one of the best moving companies in New Jersey. We offer complete packing and unpacking services for commercial and residential moving customers throughout NJ as well as on-site moving storage as a secure space to store your belongings during your transition.
Give us a call at 888-227-6642 to speak with one of our moving specialists at Tiger.