Often, it's the last thing we remember to pack: food. You've already strategically packed up your essentials box, safely disassembled furniture, and carefully packed your electronics for your NJ move; but, you still don't know what to do with all that food left in the pantry and refrigerator.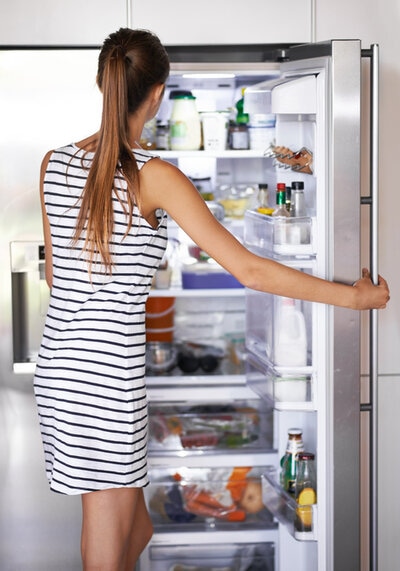 Most of us probably have a decent stack of canned goods in the cupboards and a generous supply of frozen foods in the freezer. You know, just in case of emergency. But when moving day finally approaches, you're faced with trying to figure out what to do with all those cans of corn and piles of frozen chicken.
What you need is a manageable strategy. Stat.
Categorize Food Before Your NJ Move
First and foremost, take inventory and organize your food into categories about a month before your scheduled move. Divide your food into the following categories:
Perishable– Include refrigerated items like dairy, eggs, meat, vegetables and fruits
Frozen– Include everything from meat, frozen veggies, and even the ice cream (that might disappear tonight).
Glass– List out your condiments, bottled drinks, wine, olive oil and sauces.
Canned– If it's in a can, it falls in this category: soups, vegetables, broth, beans, etc.
Boxed– Think: cereals, grains, nutrition bars and other easy meal products, like mac n' cheese.
Soft– Anything that comes in a soft package such as rice, flour, sugar, bread…and we can't forget about the coffee.
Moving Long Distance? Eat It or Donate It
Once you have everything categorized and listed out, check things off as you eat them. You may need to replace a few fresh ingredients, but try to "eat through" the rest of your supply (especially the glass jar items) as much as possible. Use your imagination, you may surprise yourself when you see how many new meals you can create.
As the time to move nears, consider donating any non-perishable items to a food pantry. This will not only help you cut back on the weight of your move, but also help others in need. If that's not possible, offer your food to friends or neighbors.
Moving Short Distance? Pack It
However, if you're traveling a short distance, you may be able to transport perishable foods in a cooler on your own. Just pack items tightly in a cooler with ice to keep things fresh during transport. And with any luck, you don't have any leftovers sitting in glassware; all those containers should have been packed up days ago, anyway.
Looking for other fresh moving tips? Read through our blog for more smart, low stress strategies to consider before your big moving day.
More Fresh Tips for Your NJ Move
Between planning for your new home, packing up the kids and figuring out what to do with your food, you have enough to worry about. You deal with your food, let the packaging and moving professionals at Tiger Moving & Storage ensure the rest of your belongings are safely packed and shipped to your new home…stress-free.
Fill out the contact form or call us at 888-227-6642 for a free no-obligation estimate.