Hiring an experienced furniture moving company is essential to ensuring your belongings arrive safely. Whether you're moving your family into your dream home or transitioning your company to a new office, you shouldn't have to worry about any complications with packing, moving, and unpacking your possessions.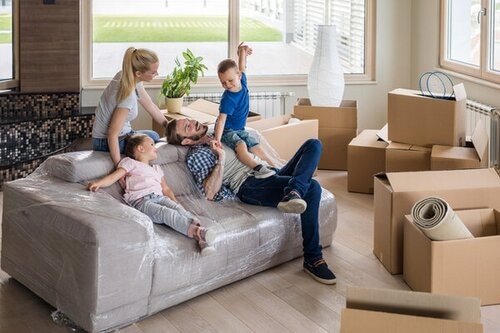 Orienting yourself to a new living space or work environment on move-in day is stressful enough. You shouldn't have to also worry about the condition of your belongings. The right furniture moving company will package your items properly and deliver them in pristine condition.
This is where Tiger Moving and Storage comes in.
When moving to your new home or office, you should only have to worry about one thing: where your furniture is going. Don't fret over where you will store it, how you will pack it, or what condition it will arrive in. The right furniture moving team will be able to handle these situations for you to help you avoid stressful complications.
Proof is in the Details
It takes the proper equipment and resources to move large and small pieces of furniture. Regardless of the size or amount of furniture you need to move, a professional moving company can cover your specific moving needs. Precision, timeliness, and careful handling of your belongings are key.
A Furniture Moving Company Helps Plan Ahead
Before moving to your new home or office, it is critical to determine whether or not all of your current furniture will fit. If it all won't fit, you could consider throwing it our giving it away. However, if you plan to continue using it in the future, you should think about moving it into a storage facility. Wouldn't it be great if your furniture moving company also had a storage unit?
Tiger Moving and Storage wants to be your complete one-stop solution when it comes to planning your next move. Not only will we help pack and ship your belongings, but we also have an on-site storage facility where you can securely keep your possessions until you figure out what to do with them.
Hire a Furniture Moving Company You Can Trust
When it comes time to move your home or business, Tiger Moving and Storage has you covered. Our goal is to be your partner in forming a moving strategy that works for you. That's why we offer a complete set of services designed to help you every step of the way. From packing to loading, storing, shipping, and unloading, we want to help make your move a smooth one. Want to learn more about our services and solutions? Ask for an estimate? Contact us online or call us at 888-227-6642.