One of the biggest challenges when moving is coming up with an accurate budget. In this article, the expert movers at Tiger Moving & Storage discuss key factors to consider when putting together your moving budget.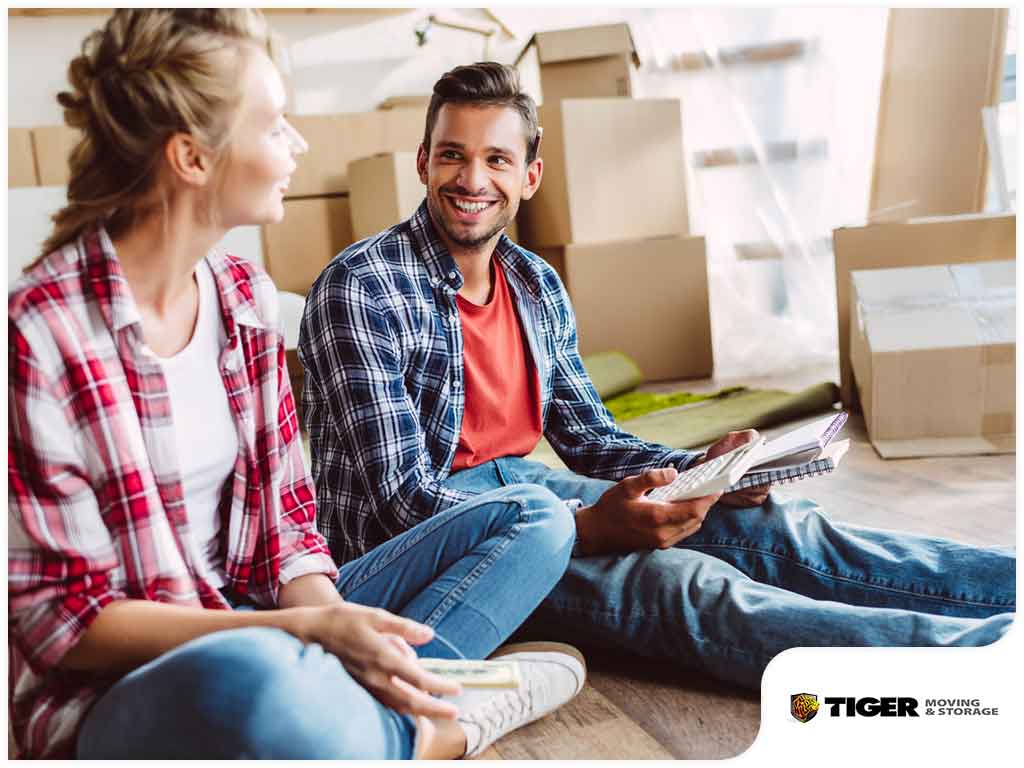 Base Fee
Moving companies include the cost of labor and fuel in their base moving fee. It's a good idea to get estimates from at least three moving companies. From there, factor the highest quote into your budget. Even if you go with a company offering a lower rate, it's a good idea to pad your budget so you're protected against unexpected costs.
Insurance
Moving insurance is worth investing in if you'll be moving prized valuables. Look into your valuation coverage options. Valuation coverage refers to the amount of liability that your moving company is willing to pay if they damage your things. Keep in mind that valuation coverage is limited, while moving insurance offers a more comprehensive coverage.
Extra Fees
On top of the base fee, you also need to factor in additional costs, which will depend on the distance and whether the move will take multiple trips to finish. Moving companies can also pack your belongings and prepare your appliances for you, which would incur additional costs.
Storage Costs
If you're downsizing, you may need to store some of your valuables that you don't have room for in your new home. Research storage facilities in your area and ask for quotes. If you want to save money, consider donating larger items or giving them to a family member for safekeeping.
Tiger Moving & Storage is the company to call for stress-free moving services at affordable rates. We take pride in providing our clients with a hassle-free experience. We also offer packing and storage services.