There are few things as inherently challenging as moving fine art. Whether it's a statue or a painting, you run the risk of irreparably damaging a piece that you treasure. There are a lot of potential issues that can happen when moving art. Here's what you need to know.
The Potential for Damage When Moving Fine Art
There are many potential vectors of damage when moving fine art.
Direct damage. Art can be dropped, other boxes can fall on the art, or the art could simply be handled too roughly. Direct damage to a fine art piece is often not able to be repaired.
Light. If the art is subject to direct sunlight, it can fade. Those who don't have experience moving art may not realize how damaging sunlight can be, or that even short-term direct exposure could have lasting consequences.
Heat and cold. If fine art isn't placed inside of a climate-controlled truck or unit, it could easily melt or become brittle and crack. It's important that fine-art always be kept in climate-controlled locations.
Accident. During a move, a driver can get into an accident. This is especially true for individuals who are moving their own items, and may not have experience with a truck or U-Haul.
Theft. Fine art, if recognized, can be stolen. Even if it's properly ensured, that can result in the permanent loss of a priceless piece.
At every step of the way, fine art can be damaged from not being packed properly, to remaining in a truck too long.
Safely Moving Fine Art
What goes into safely moving fine art? For the most part, it's about the packing, but the actual move can carry with it some major concerns as well. Before you move any fine art, you should:
Make sure it's packed correctly.
Arrange for it to be transported properly.
The first step to safely moving fine art is to package it correctly. The skilled professionals at Tiger Moving & Storage know exactly how to package fine art items, and have packaging specifically designed for this task. Packing artwork for moving is reinforced and padded, to make sure that the pieces inside aren't damaged. There are moving boxes for paintings, bubble wrap bags for paintings, and ways to pack statues and other pieces, so they can be protected.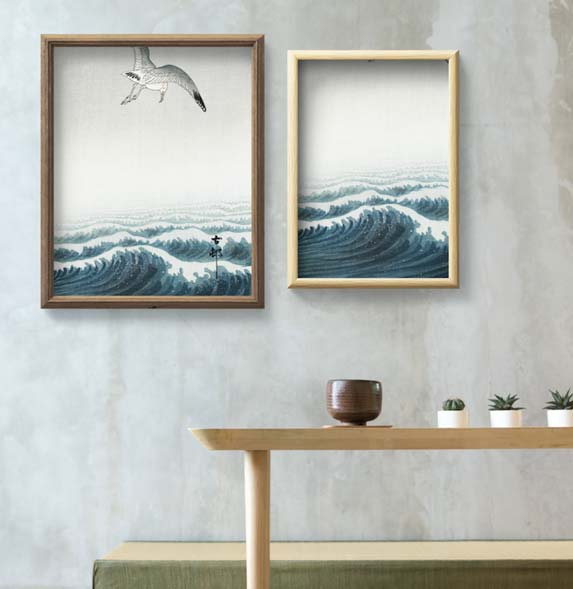 Once fine art has been packed correctly, it must be moved with care. An experienced, professional moving company will take special care with fine art items, keeping them in a safe place within the moving trucks, and making sure they are loaded and off-loaded carefully.
Additionally, moving insurance is important. A truck may get hit by another car, and a painting could get damaged. To cover the cost of the property, the property will often need to be appraised before the move.
Hire a Professional to Move and Pack Your Art
For most pieces of fine art, it's best to hire a professional. A professional will be able to pack, ship, and even store your fine art correctly, to make sure that it doesn't experience any damage during your move. Professional moving services can keep your fine art secure and safe, while you worry about other things.
A professional moving service will additionally already have the items on hand, such as moving boxes for paintings, to properly store and secure your items before your move. The most significant damage to fine art always occurs because the art has not been properly packaged.
It's easy for fine art to get damaged in a number of ways during the process of moving.
Hiring a professional mover is the best way to protect your assets.
Tiger Moving & Storage can help you move without damage to your post prized possessions.
Moving is already a stressful time. Our professional moving services mean peace of mind: they mean that you don't need to look to different art moving companies for your move . Our experts can handle all of your needs from art and sculptures to clothing, furniture and more. You shouldn't need to worry about your most valued possessions. Contact Tiger Moving & Storage today to find out more about our fine art services.