Have you experienced a delay on new home construction? Maybe your sale and possession dates didn't exactly match up? Or have you purchased a fixer-upper that ended up requiring more renovations before you could move in? Now, what are you supposed to do with everything you own? As a New Jersey moving and storage company, we can tell you first-hand that these kinds of scenarios happen more than you'd think. But living between homes isn't all that bad; it just takes some strategic planning and careful collaboration.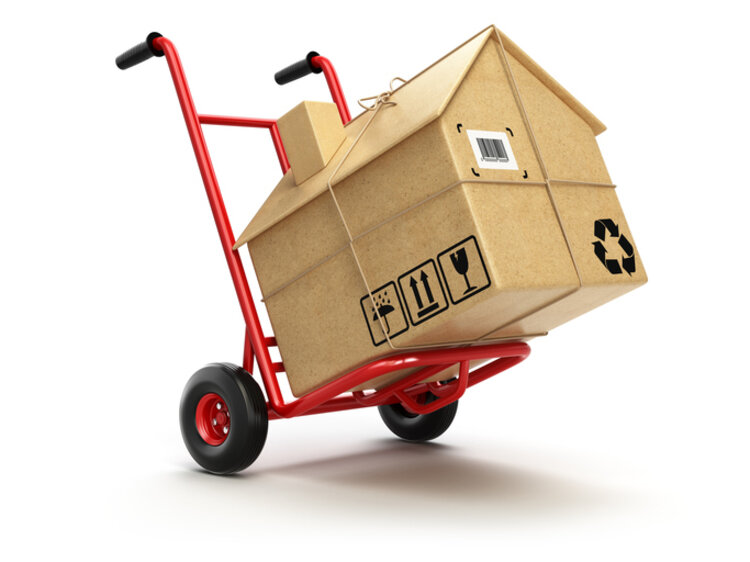 Tiger Moving and Storage Tips for Living Between Homes
If you find yourself facing the possibility of getting stuck between homes in New Jersey, make the most of the (delayed) situation by being prepared. The two most common questions those "living in limbo" tend to be faced with include: "where am I going to live" and "where am I going to store my things?"
Fear not…we're here to help!
Where Am I Going to Live?
One of the most logical options is to call on family or a good friend for help. If you need a place to crash for a night or two, they're going to be your most affordable option.
But, if couch surfing isn't your thing, consider a short-term rental apartment. Some rental properties offer the option to book a space for just a few weeks or a month. You might even be able to find a home complete with furnishings. This will allow you to safely store all your belongings in a secure storage space.
Depending on your situation, it might also be possible to establish an agreement with the individual buying your home to allow you to stay there after it has been sold. In a post-possession agreement, you become a renter in the home. Considerations must be addressed, such as insurance, deposit, occupancy obligations, utility payments, and rental term.
What Am I Going To Do With All of My Stuff?
If you're in between homes and need to live in temporary housing, it just wouldn't be practical to load and unload all your belongings more than you need to. Moving a house one time is stressful enough.
Temporary storage could be the perfect answer for you.
Eliminate the stress of worrying about your belongings by having a place to safely and securely store them while you're living between homes. At Tiger Moving and Storage, we provide containerized storage vaults at affordable rates. Our facility is climate controlled for year-round protection so you can store any household items, high-value goods, antiques, electronics, etc.
Storage Solutions in New Jersey
If you need short-term storage while you wait for your new home to be ready to move in, work with a full-service moving and storage company in New Jersey. Our experts will pack your belongings and place them in storage until you're ready. At Tiger Moving and Storage, we handle everything. This includes packing and moving services, as well as, temporary and long-term storage to help make everything as smooth as possible.
Let the trained movers from Tiger help you pack up, move your home and store your belongings. That way you can devote more time to other details during your transition. Fill out the contact form or call us at 888-227-6642 for a free no-obligation estimate.