Getting a solid estimate of what your moving costs will be can be a huge relief to those who are on a budget. Nailing down what your moving costs will be can help you get to the next step in this transitional process.
At Tiger Moving and Storage we provide exceptional moving services including a free custom moving estimate that gives you an idea of what it will cost to move your belongings to a new place.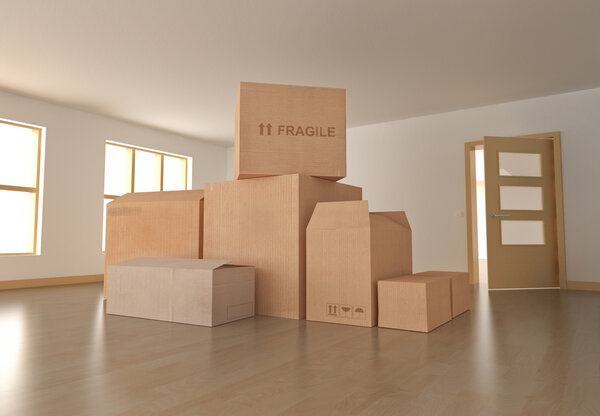 What You Will Need to Get A Moving Estimate
Before calling to obtain your moving estimate, here is the information you'll be asked to provide:
size of dwelling (2-bedroom apartment, x square feet office),
distance between locations (please have the exact addresses),
date (when you'd like things to be removed from location 1 and a date when they should be in location 2).
At Tiger Moving and Storage we can provide convenient storage if you have a conflict from when you are moving out and when you're moving into your new location. We have our own storage facility so if you need a place to keep your possessions at, we can help with that.
What to Expect in Your Moving Estimate from Tiger Moving & Storage
You can expect a comprehensive estimate that will cover your entire move. Our experienced estimators cover everything from packing to moving and storage. Each step is clearly itemized on the estimate so it's easy to understand. Our estimators prepare your moving estimate with diligence and care so that there are no surprise charges at the end of your move.
We also offer convenient payment plans to help you make your move an easy transition.
More Than Just a Mover
We are a family owned and operated company that focuses on the importance of your moving experience. We want you to look back on your moving experience and judge all future customer service experiences based on the attention to detail we take to make sure all of your belongings are moved in a safe manner. No details are overlooked with our moving process as we review everything with you so we are all on the same page.
With almost 10 years of experience, Tiger Moving and Storage provides a variety of services to assist you with your move.
We offer complete packing and unpacking services, commercial and residential moving as well as on-site moving storage as a place to safely store your belongings during your transition.
Moving can be challenging. It takes time, planning and manpower to get the job done. At Tiger Moving and Storage we take the headache out of moving because we are able to execute your move in an easy, straightforward way. We accommodate your schedule and strive to give you a peace of mind during this stressful time.
We want you to be completely satisfied with your moving experience. Our personnel are not subcontracted but only work for Tiger Moving and Storage. They are rewarded based on your satisfaction, which allows us to guarantee 100% customer satisfaction. If you have a moving date in mind, let us know so we can help you plan your move ahead of time. Give us a call at 888-227-6642.