With a little more preparation and lot more organization, moving into your new home shouldn't break the bank – or your back. Here are a four quick and painless tips from the expert movers NJ at Tiger Moving and Storage.
Congratulations! That new home – with all the empty closets and spotless floors – is all yours! Now all you need to do is move your stuff in. This is an exciting time because you can be as creative as you want with decorating, but it can be stressful when you have to also sort out the logistics of packing and moving your belongings. Thankfully, with the right movers, you don't have to worry about that.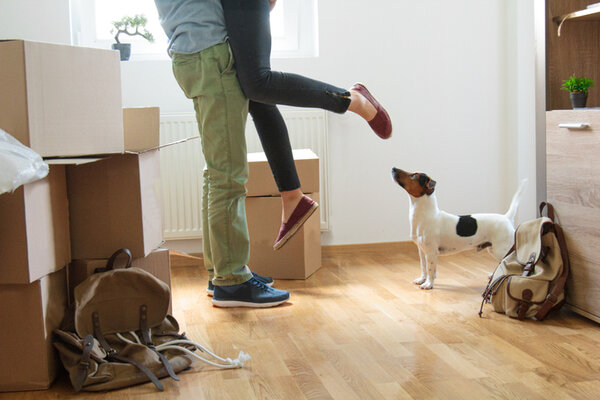 Last Minute Move? 4 Tips from the Expert Tiger Movers in NJ
Depending on how long you and your family lived in the previous home, moving out of it at the last minute could be a daunting task. But never fear – the expert movers from Tiger Moving & Storage in NJ have seen it all and have a lot of tips to share.
Moving into your new home can definitely stay within your budget and be as close to stress-free as possible. All you need is a little effort to prepare and organize! Here's how:
Start as early as possible. If you tend to wait until the last minute (ahem, listen up procrastinators), chances are you'll end up just throwing stuff in boxes randomly. This only makes it MUCH harder to unpack and put everything in its rightful place at your new home. You'll also find that you'll end up taking a lot of items you don't really need. In the best scenario, start 2 months before your move. At the minimum, one month. Packing takes a lot longer than you think.
Don't need it? Don't take it. If you haven't used it for a while, sell it, donate it, or toss it. Start with the obvious clutter that's laying around and work your way through drawers and closets. Sort things into piles to keep, donate, sell or purge. Minimizing what you take with you and decluttering can be refreshing, and it also makes for less packing and unpacking – saving time and money. Bonus.
Pack correctly. Be smart about how you pack your boxes. Place lighter items in big boxes and save heavier items for the smaller boxes. Secure belongings strategically, for example, by using bubble wrap for delicate items such as dishware. Pad boxes with towels to help with shock absorption. Use trash bags for soft unbreakables like pillows, stuffed animals and clothing. Remember to label all boxes and containers clearly, preferably on more than one side.
Go pro. Moving is a unique opportunity to experience a fresh start, so do what you can to make it a positive experience for all involved. Don't be afraid to ask for help from your local NJ professional movers. Keep these tips in mind when choosing a trusted moving company in NJ.
Looking for Trusted Movers in NJ?
Since 2009, Tiger Moving and Storage has provided trusted movers for our residential and commercial clients throughout New Jersey. We offer complete packing and unpacking services as well as on-site moving storage as a secure spot to store belongings during your transition.
Give us a call at 888-227-6642 to speak with one of our NJ movers at Tiger Moving and Storage.
Related Movers NJ Blogs We Think You'll Enjoy:
Researching the Best NJ Moving Companies for Your Spring Move
6 Ways to Find the Best Moving Companies
Where Can I Find the Best Moving Services Near Me