Moving is stressful enough as it is, but moving with a baby can add an entirely new level of complexity. The experts at Tiger moving service NJ have moved many families with children, and many of us are parents, too- we can empathize. (And, hey…we've all lived to tell the tale.)
Whether you have a newborn or toddler at home, here are six moving-day tips to keep in mind that may help make the process a little smoother for you and your baby.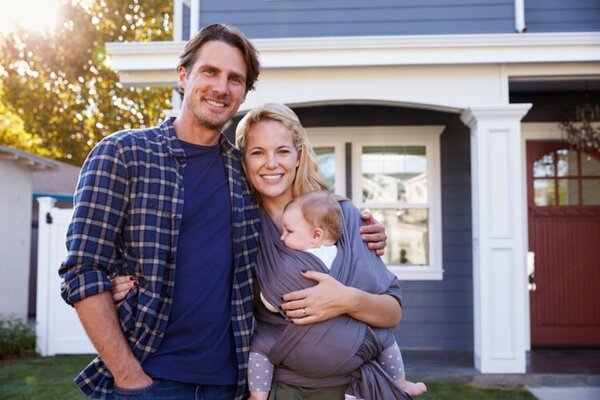 Tiger Moving Service NJ Brings You: 6 Tips for Moving with a Baby
Discuss the Move
Changes brought about by a move can be unnerving for small children. If you have a toddler, talk to them about the upcoming move to calm their fears. Make sure the child understands that this move is going to be a positive change for the entire family.
Line Up a Babysitter
If you're moving locally, schedule a trusted babysitter for the day of the move who can take your child away from the chaos of boxes, strangers and moving trucks. This will also help maintain a child's regular schedule of feedings, playtime and naptime to minimize changes that can cause fussiness. Make sure you send the sitter with essentials like diapers, wipes, pacifiers, extra clothes, food/milk and a few favorite toys.
Get Help
Hire professional movers so you can focus more of your time on your children's needs instead of moving boxes. At Tiger Moving and Storage, we do it all, even packing and unpacking! Our trained packers will tailor a relocation package to best suit your family's needs. We'll even label your cartons.
Unpack Their Room First
When you get to your new home, the very first thing to unpack should be the child's bedroom or nursery to ease them into their new surroundings. Try to offer them a calm space amid a sea of boxes throughout the rest of the house.
Childproof
Dangerous objects like box cutters, cords, packing fill, loose screws, cleaning supplies can pose a serious risk. Take a walk through the house regularly to childproof belongings and protect your little one from ingesting or stepping on anything dangerous. Consider these tips from the U.S. Consumer Product Safety Commission to make your new home as safe as possible.
Celebrate!
Celebrate the successful move and new chapter in your life by taking the kids to a restaurant in your new community.
Looking for a Trusted Moving Service NJ? Turn to Tiger Moving and Storage
Moving with little ones in tow can stir up stress, but since children can pick up on these emotions from parents, the moral of the story is to remain calm (breathe). The more you prepare and plan ahead of time, the easier (read: less stressful) your move will be.
Let the trained packers from Tiger help you pack up and move your home, so you can devote more time to your baby. Fill out the contact form or call us at 888-227-6642 for a free no-obligation estimate.