For most of us, moving is simply a part of life. In fact, according to a survey by Liberty Mutual Insurance, 86 percent of Americans have moved more than two times in their adult lives. Whether you're changing homes for the first time or fifth time, moving often means extra (unexpected) expenses. To help you stick to your budget, here are six simple tips from your local NJ residential movers at Tiger Moving & Storage.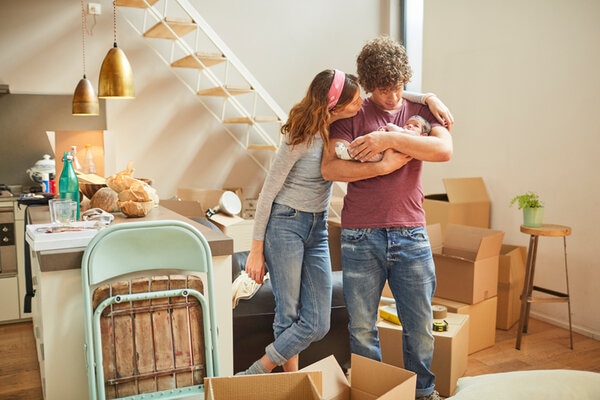 1. Know Your Budget
Estimating packing and moving costs can be a challenge, especially if you're moving out-of-state. Before you begin packing your first box, put the pen to paper and weigh your options. That will help you determine whether you'll hire a full-service moving company or do some packing yourself.
2. Do Your Research
As you're comparing prices of NJ residential movers, also take a look at the company's history and reputation. Keep in mind that the ultra-cheap option can sometimes be a red flag for poor service. It's best to ask trusted friends for recommendations, look at the moving company's online reviews and read their customer testimonials. Give yourself the peace-of-mind knowing your belongings will be in good hands during packing, loading and transport.
3. Establish a Timeline
Want a smooth move? You have to time it just right. The trick is to start the process a couple months out so you can have everything squared away in your old home and set up for success in your new home…all before the truck arrives on moving day. Wait too long and you could incur late-cancellation fees or other unexpected expenses.
4. Declutter
Before you start packing, declutter your space so it's easier (and less expensive) to move. Start by sifting through each room and sort belongings into different piles: keep, donate/sell, dump. Don't forget to look through drawers, in cabinets, on shelves, and under sinks. You'll be surprised by how much you can lighten your load.
5. Sell
After your belongings have been sorted and you've identified the goods that you won't be taking along on the move, schedule a garage sale or list your items for sale on sites like eBay, Craigslist or Facebook. Being able to sell your items creates a two-fold benefit: you'll save money on moving costs and you'll bring in cash to counter the overall expense of your move.
6. Look for Tax Deductions
Relocating for your job? Some employers will reimburse the transition. If not, some of your moving costs could be tax deductible. Check to see if you meet the IRS criteria for a write-off.. Regardless, save all your receipts so you can keep track of all expenses accurately and log them into the IRS Form 3903 for next tax season.
Find Budget-Friendly, Reliable NJ Residential Movers
Relocating should be exciting, not expensive. With these budget-friendly tips and a full-service moving quote from Tiger Moving & Storage, you'll be settled into your new home before you know it! Local or long-distance, call the NJ residential movers at Tiger for all your moving and storage needs: (973) 240-9212.