When you need to move or relocate, you're faced with many options. Should you hire a professional moving company in Middletown NJ or should you rent your own moving truck? Spoiler alert: your decision should depend on more than just cost. It's a question that often comes up and can depend on many factors such as time, money and complexity of the move. And like most things when it comes to moving, the decision may not be an easy one. Our professional movers have the inside scoop.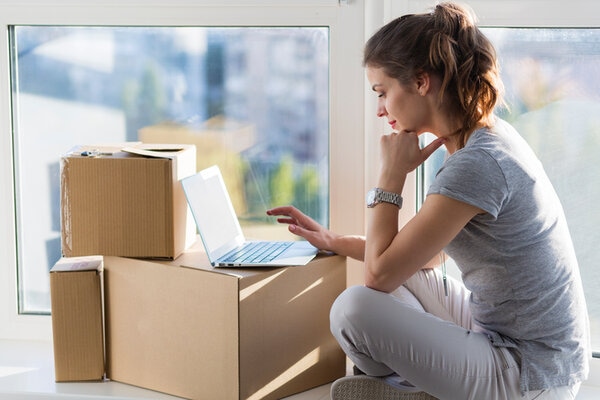 Benefits of Hiring a Moving Company in Middletown NJ
Cost
Unexpected costs are common during a move making the moving cost a big consideration. While the knee-jerk reaction is often to go with the option that allows them to save more money, it's best to dig into the details. Initially renting a moving truck can be less expensive than the cost of hiring a professional moving company in Middletown NJ.
But consider the fact that moving truck rental quotes are solely for the rental, not including fuel, tolls, insurance, protection, dollies, furniture pads etc. The final costs could be significantly more than what was expected. Conversely, a moving company should provide straightforward cost estimates for the move from start to finish. It may be worth your time to compare all costs involved.
Safety
Employees at a professional moving company in Middletown NJ, like Tiger, are hired and trained to move heavy belongings, know how to handle fragile items and experienced in how to correctly pack a truck so items won't shift during transport. In addition, your personal belongings are insured when you use a moving company.
On the other hand, if you choose to pack up a truck and move on your own, you could be faced with damaged goods due to improper packing.
Friendly Customer Service
In addition to providing the best packing, moving and unpacking services, the best moving companies have stellar customer service. Easy to approach, they offer solutions to all your moving questions and concerns.
Moving Storage Facilities
Finally, moving companies often provide moving storage facilities with overnight, short-term or long-term storage options. While additional charges apply, rest assured that your belongings will be in a safe location, protected from theft, loss or damage.
Find the Best Moving Company in Middletown NJ
The advantages of hiring a professional moving company in Middletown NJ far outweigh the do-it-yourself approach. Since 2009, Tiger Moving and Storage has provided trusted moving services for our residential and commercial clients throughout New Jersey. We offer complete packing and unpacking services as well as on-site moving storage as a secure spot to store belongings during your transition.
Give us a call at 888-227-6642 to speak with one of our Middletown NJ movers at Tiger Moving and Storage.
Related Movers NJ blogs we think you'll enjoy:
Researching the Best NJ Moving Companies for Your Spring Move
Quick and Painless Tips from Movers NJ for the Last Minute Move
A Furniture Moving Company: Tiger Moving & Storage