However stressful the process of moving may be due to the countless things you have to purge, the pile of papers you have to sign and the endless issues that keep popping up, there is one thing that tends to take the stress-flavored cake: waving goodbye to old friends. We understand that having to say goodbye to the friendships and professional networks that took years to establish in your last community feels bittersweet. It's true, moving to a new town can be intimidating, but it's also a great opportunity for a fresh start. Whether you're looking to connect with new friends or establish a network with other professionals, worry not; for those moving to Morristown, NJ, it's easier than you think.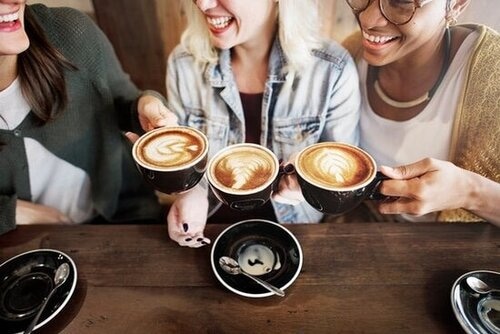 To help ease the transition, the local moving experts at Tiger Moving & Storage have the inside scoop to help you build up your network in your new town.
6 Stress-Free Ways to Build Your Network After Moving to Morristown, NJ
1. Visit the Chamber of Commerce
Roll up your sleeves and network with other business professionals from all over your new community and check out the Morristown Area Chamber of Commerce. The mission of the Morristown Area Chamber of Commerce is to "create, nurture, and expand diverse economic growth, and be an advocate for business in Hamblen County and the Lakeway region."
2. Spread the Word
Let others know you're new in town and people with jump at the chance to make recommendations for you. Follow local neighborhood news organizations like, TAPinto Morristown, join local Facebook groups like the Morristown, NJ Community Forum or the "Morristown Matters" community page.
3. Offer Value
Just because you're new in town doesn't mean you can't offer a hot tip to someone you just met. Did you just discover that the Morristown Pancake House makes the best vegan breakfast around? Tell someone. If you have the chance to help someone, they'll remember you and help you out down the line.
4. Get Social
As in social media. Before moving to Morristown, NJ, start engaging in online conversations and you'll have friends ready to meet you before you even unpack. Remember to update your profiles, like LinkedIn, Facebook and Twitter and join other neighborhood-specific networks such as Nextdoor.com.
5. Dive In
Connect with others as much as possible, but don't burn yourself out. The key is to find out what works best for you and your schedule. And remember to be open-minded about where (and when) you might run into meaningful connections. You never know, you might make some of your best connections while having a casual conversation with the barista at Drip Coffee.
6. Get Out and Get Active
Find activities that you enjoy and you're sure to spark up a conversation with like-minded people. From local running clubs to CrossFit, the locals will take notice of your passion, especially when you're involved in it together.
Moving to Morristown, NJ? Get the Help You Need from Tiger Moving & Storage!
Serving Morristown, NJ and surrounding areas, Tiger Moving and Storage is a full-service moving company, founded to offer exceptional moving experience. Our experts understand that every move is unique and we deliver a personal touch to satisfy each customer's specific needs. We are here to guide you every step of the process, from planning and moving to unpacking and storage.
Call us now for more information at 888-227-6642…and welcome home!