No doubt, when you're in need of moving services, you'll head on over to the internet and search: "Where can I find the best moving services near me?" We get it. You need to find the best moving company to make your move, and you need to find them right now. Whether you're a new family moving into your first home or an empty nester looking to downsize, it's critical to use a company you can trust. One you can rely on from beginning to end. The success of your move is dependent on how quickly you can find and hire a top-rated moving company to help move all your prized possessions.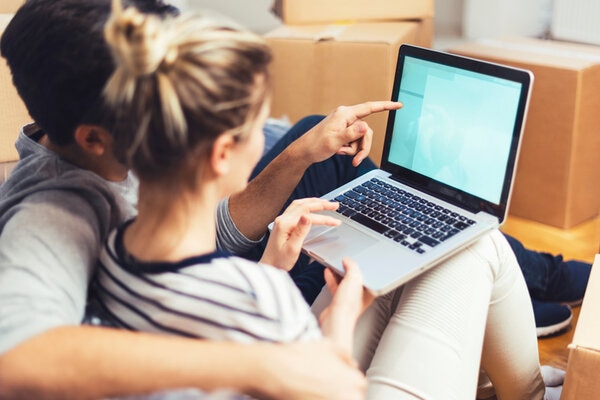 How to Find the Most Reliable Moving Service Near Me?
But, searching "Where can I find the best moving services near me?" is only half the battle. Here's how to find the right moving services, right away:
Ask Around. Word-of-mouth is one of the best ways to find trustworthy moving services in your area. Don't make it complicated. Just ask your local family, NJ colleagues and friends who are from the area if they could recommend a moving company.
Do Your Research. Unfortunately, moving scams are too common. Ensure the company you choose to work with is going to deliver, literally. If you aren't able to get a personal recommendation for moving services, call the company and ask for references from a previous customer.
Determine Your Needs. Figure out what moving services you'll need ahead of time. Will you need moving storage, packing and unpacking services, moving supplies, local or long distance moving services? One great benefit of using packing services from a reliable mover is it allows you to utilize insurance protection in the event something gets damaged in transit. Determining your needs ahead of time will also help you estimate service costs in advance to prevent surprise costs.
Check Ratings. Take time to read customer reviews for a general idea of how the company runs business and look them up on the Better Business Bureau. A good rating from the BBB will offer an extra peace of mind that your belongings are in reliable hands.
Trust Your Gut. While you can visit the official regulatory body for all moving companies at the U.S. Department of Transportation to check the movers' legal status, it also pays to listen to your instinct. Take time to visit the prospective company's establishment, get a feel for the company and ask plenty of questions while you're there.
Once you're certain you've found the best moving company near you, it's time to book your services.
Trust in Tiger- Local Moving Services and Storage
Offering residential and commercial services throughout New Jersey for local and long-distance moves, Tiger Moving and Storage is a reliable local moving company. Located at 259 New Rd #2, Parsippany, NJ 07054 we offer convenient moving storage space and packing and unpacking options for those with a busy lifestyle.
Originally established in 2009, Tiger Moving and Storage is your trusted local moving company in New Jersey with an "A" rating with the Better Business Bureau (BBB). Making a move soon? Get an estimate by filling out our convenient form online. Call us at 888-227-6642 to learn more.
Related Blogs about "Finding Moving Services Near Me"
Planning Ahead for Your North Jersey Move in Two Months
How to Choose a Local Moving Company in New Jersey: Tips on Hiring Movers You Can Trust
Moving in Together? Morris County Moving Company Has the Secret To Help You Save (Your Sanity)