With so many NJ moving storage options to choose from, it can be confusing to find the best choice. Whether you're downsizing to a smaller home, moving across town or relocating for a new job, the process of decluttering and packing can leave you with a load of possessions you can't (or don't want) to take with you. Let us help you take the stress out of finding the right moving storage option so you can actually have time to relax and enjoy this new journey!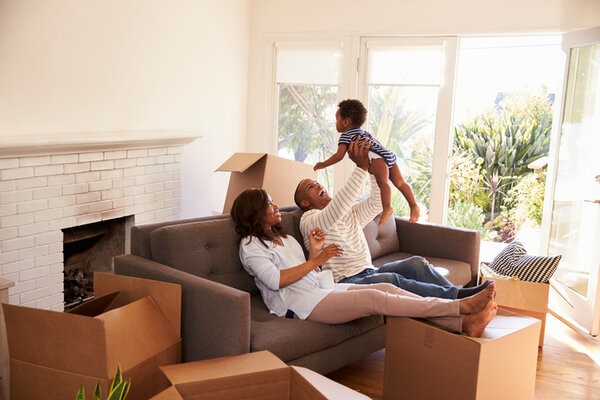 NJ Moving Storage: Portable vs Self
When it's time to make the move, you primarily have two options for NJ moving storage to choose from: portable units and self-storage units.
Portable Storage
Portable units, like PODs, are large, metal units that are delivered to your driveway where you load them yourself and then they get transported to your new address or a warehouse where they can only be accessed during certain hours. It's important to note that some city ordinances restrict items such as this from sitting in your driveway, so it's wise to check ahead of time.
Self-Storage
Self-storage facilities, like Tiger, offer many sized options for keeping your possessions safe and climate controlled.
Check Out How Tiger Moving and Storage Compares:
Convenience
Placing things in moving storage gives you that option to hold on to those items you just can't part with yet…tucking them away for a while until you have the time to address them after you've settled at your new home.
Safety
All of our units are located in a safe and secure environment. When you're already faced with so many other moving challenges, don't let safety concerns add to the list. We'll store your possessions at our secure storage facility located in Parsippany, NJ and hold them safely on site until your new home is ready.
Temperature Controlled
Although portable options are weatherproof, they are not climate controlled. At Tiger, we offer climate controlled containerized storage vaults for year-round protection against humidity and extreme temperatures.
Size
Whether you need to store belongings in between homes or seasonal sports gear, we have the options you're looking for. Check out our storage size cheat sheet on our recent blog, "How to Choose the Right Size Storage Unit."
Customer Service
Finding a moving and storage company you can trust is an essential component of any move to be successful. Never hesitate to do a background check and call one of our friendly employees (who are rewarded based on your satisfaction, by the way). As a family-owned company, we pride ourselves on delivering outstanding service for all of our residential and commercial clients.
Price
At Tiger, our moving storage options are affordable and we offer transparent pricing with several payment options. Our experienced estimators are ready to provide you with a comprehensive estimate, as a result, you won't be faced with surprise charges on moving day.
On-Site NJ Moving Storage
With almost a decade of experience, Tiger Moving and Storage is your trusted moving and storage company in New Jersey. We offer complete packing and unpacking services, commercial and residential moving as well as on-site moving storage as a secure space to store your belongings during your move.
Give us a call at 888-227-6642 to speak with one of our experienced moving and storage professionals at Tiger.
Read more tips on our moving and packing blog!
"6 Ways to Find the Best Moving Companies"
"Where Can I Find the Best Moving Services Near Me"
"Prepare Your Things for Moving Storage"
"Finding Movers & Packers to Help You Pack Up the Office"