Amid the blood, sweat and tears athletes leave out on the field, even the most rugged sports gear can get damaged over time. Especially if it's not cared for properly. Whether you're storing out-of-season gear for your kids, boxes of trophies or uniforms for an entire team, these packing tips for storing sports gear will help you preserve equipment and save your sanity at the same time.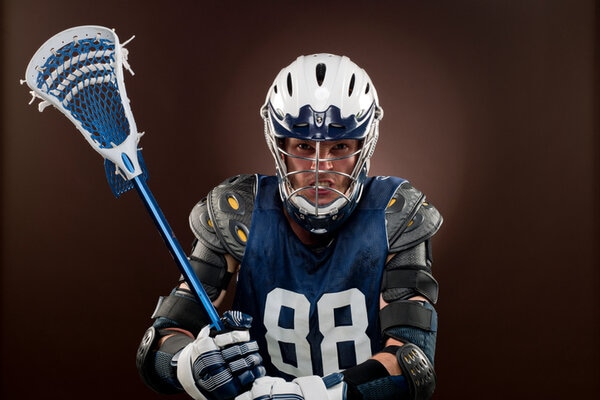 Knock-It-Outta-The-Park with these Cleaning and Packing Tips
Sports equipment and uniforms shouldn't reflect a team's strength. Represent your team with pride and get rid of the grime by washing, packing and storing gear the right way.
1. Dry it Out
One of the most important tips is to dry out sports gear. Since sweaty equipment is a breeding ground for bacteria (read: stink), it's important to air out protective pads, gloves, shin guards, helmets, and shoes every time.
2. Disinfect Daily
Spray everything down with an anti-odor disinfectant spray to kill bacteria, including equipment, bags and helmets. If equipment has removable pads, separate the guards from fabric and wipe them down to prevent fungus and bacteria from growing. This will also allow you to remove any excess dirt.
3. Don't Wait Get Rid of Game Day Grime
Avoid letting equipment sit dirty for too long. Immediately after practice or games, wash uniforms inside out with a mild detergent and hang dry to restore waterproofing and breathability. Never put uniforms in the dryer as it can melt and ruin the fabric, and always read labels for specific care instructions.
4. Pack it Up with Pride
Now that you've preserved your athletic gear, it's time to take it a step further and save your investment with these packing tips.
If your sports equipment ends up getting tossed in random boxes, unorganized in heaping piles or shoved into the corner of your garage because there's not enough space for everything, you need to change up the game. When the sports season is over (and everything is clean and dry), place equipment back in their proper carrying cases. Other loose items, like stray balls and shoes, should be put into large zippered tote bags or bins and clearly labeled.
Then, take all your bins and bags filled with clean, organized off-season gear to a climate-controlled storage unit for safe keeping.
Home Run Packing, Moving and Storage Solutions
Have you had enough of cramped closets and a disorganized garage?
With Tiger Moving & Storage solutions, you can finally pack away all your endless piles of off-season sports gear safely and securely. And our climate-controlled storage space gives you the peace of mind that you'll protect the investment of your athletic equipment and uniforms for years to come. From K12 to College, even professional level athletes, score big with Tiger- our budget-friendly solutions will help you make some space and save your sanity.
For more storage and packing tips, give us a call today at 888-227-6642. The experts at Tiger will take care of all your moving and storage needs so you can focus on winning that next trophy.