So, you're making a move to Union County, NJ on a tight deadline? Take a deep breath; thankfully there are ways to prepare for a last minute move without feeling so overwhelmed. Whether you accepted a new job that requires you to start right away or you found a stellar deal to buy a new home you just couldn't refuse, short notice relocations happen every day. We've seen it all.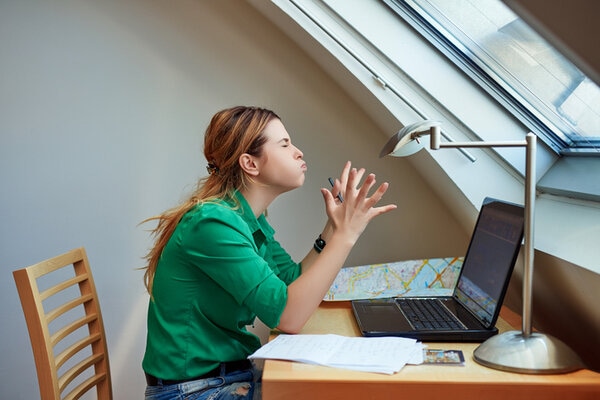 Whatever the reason, last-minute moves require organization. Sure, you may only have a few days to tackle your to-do list that should normally take weeks, but don't panic. You'll manage the situation better if you remain calm. Save your sanity and get the job done quickly with these super simple (and fast) moving tips.
5 Quick Tips to Prepare for your Last Minute Move to Union County, NJ
1. Line Up Your Moving Crew ASAP
Before anything else, you'll need to figure out a way to get your belongings to your new home. Since, most moving companies book their appointments weeks (or even months) ahead of time, book your moving crew the moment you determine the date you're moving.
2. Determine Packing Supplies
When you're faced with a tight deadline, the last thing you'll want to spend your time doing is stalking grocery stores for empty boxes. Instead, leave the packing to the experts. At Tiger Moving and Storage, for example, our trained packers use only the highest quality packing materials to ensure your belongings are protected during transit and arrive safely (and quickly) to your new home.
3. Purge
Even with limited time, it's critical to go through your things and purge any unwanted or easily replaceable items. Gather clothes that don't fit any more, old furniture, books and toys that your children have outgrown, and take them to a thrift store. Try not to let sentiment prevent you from slimming down your belongings.
4. Stay Organized
A common mistake, especially during a last-minute move, is forgetting to properly label boxes. This is an essential step so you know exactly what's inside of each box. Clear labeling will save time when you get to your new home and start the unpacking process.
5. Prepare for the Unexpected
Although you can never truly know what's going to happen next, you can do your best to prepare. For example, knowing that it may take more than one day to unpack, your bedroom may be a disaster for a while. Prepare a "camp-out" box with temporary bedding, pillows, towels and other essentials.
Check out more great moving tips from the experts at Tiger Moving and Storage. When your house hits the market, we're here to guide you every step of the way, from planning and moving to unpacking and storage. Read more on our blog: "How to Select the Best NJ Moving Service."
Call us now for more information at 888-227-6642.
Local Information for Your Move to Union County, NJ
Covering 105 square miles and a population of 536,499 as of the 2010 Census, Union County, NJ is one of the most ethnically diverse counties in the Garden State. With a median income of just over $67,000, Union County ranks 93rd among some of the highest income counties in the U.S.
Residents of Union County, NJ get access to an easy commute to NYC's Penn Station and enjoy a quick drive to the New Jersey shore. With plenty of woodlands and open spaces, Union County has 36 parks spanning 6,768 acres for everything from bike rides and sports to picnics and casual walks. Among the must-see list includes the Trailside Nature & Science Center, Ash Brook and Galloping Hill Golf Courses (Host site of the 2016 NJSGA Open Championship) and the iconic Warinanco Ice Skating Rink
To find out more great local information about your move to Union County, NJ and what your new community has to offer, visit the County of Union, New Jersey website.