Until you need one, you probably don't think twice about it. But trying to find the right sized storage unit that suits your needs can be a bit overwhelming. Too big… and you'll be paying for more space than you really need. Too small… and you may not be able to fit it all or find yourself having to rent a second unit. Thankfully, your local Bergen County moving company has all the moving tips you'll need to find one that's just right for you.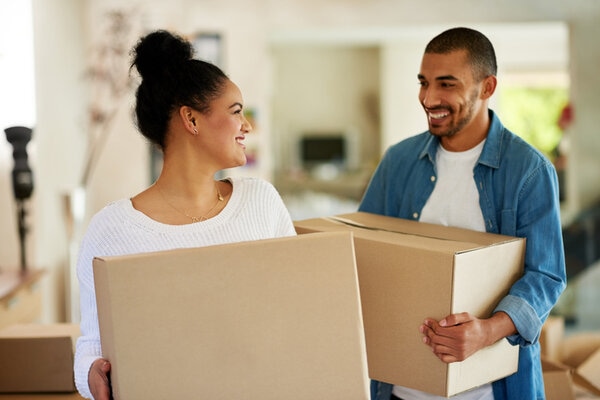 Storage Space Tips by Your Trusted Bergen County Movers and Storage Experts
Whether you're in between moves and need to store the entire contents of a three-bedroom house or just need to stash your seasonal gear for a few months, the seasoned Bergen County movers and storage experts from Tiger know just how to advise you on finding the perfect size.
One of the first questions we'll ask is, "What do you need to store?" We're not being nosy (we promise), we're simply trying to take a quick inventory of your items to start with an estimate. It makes a difference if you're storing furniture and appliances, sports gear, valuables that require climate controlled storage, or boxes of books. We'll need to have a measurement of the larger items and consider any irregularly-shaped belongings that can't be stacked, like bikes.
Picking the Right Storage Size
We'll also need to know if your goal is to cram it all in or leave a little space to walk through the unit and rotate items from back to front. If you need access to move around, you won't want to stuff your storage space too full or you'll end up having to drag everything out in order to find what you're looking for (which will probably be in the back on the bottom of the pile). There's no right or wrong answer when it comes to storage for Bergen County movers, our experts just need to know what you want to move forward with a proper estimate.
You'll be surprised how much a unit can hold. But when in doubt, it's always better to overestimate than underestimate. One quick trick to help you gauge the space you need is to use a moving truck as a guide. Typically, the truck you use will be one size larger than the storage size you need. So, for example, if you have your belongings in a 25-foot moving truck, you should be able to fit your items into a 10'x20' storage space. Here's a little cheat sheet to use a guide.
Storage Size Cheat Sheet
5'x5' = 25 square feet (similar to the size of a large closet)
5'x10'= 50 square feet (similar to the size of a walk-in closet)
10'x10'= 100 square feet (similar to the size of an extra bedroom)
10'x15'= 150 square feet (slightly smaller than the size of a standard one-car garage)
10'x20'= 200 square feet (similar to the size of a standard one-car garage)
10'x30'= 300 square feet (similar to the size of a one-and-a-half-car garage)
Come See For Yourself
Before you make any final decisions, Tiger Moving & Storage invites you to take a tour of our storage facility with our Bergen County movers. We'll be able to show you the difference between the sizes so you can visualize the space you need and calculate correctly. Schedule your visit today.