It's a dream come true! After years of saving, you finally bought a second house and are looking forward to moving to your vacation home! Whether your retreat is a beach house at the New Jersey Shore or a cabin tucked away in Mountain Creek, now you finally have the chance to leave all the stress behind, relax and recharge for a weekend (or maybe two). And if you decide to rent out your vacation home, you'll welcome the extra income, too.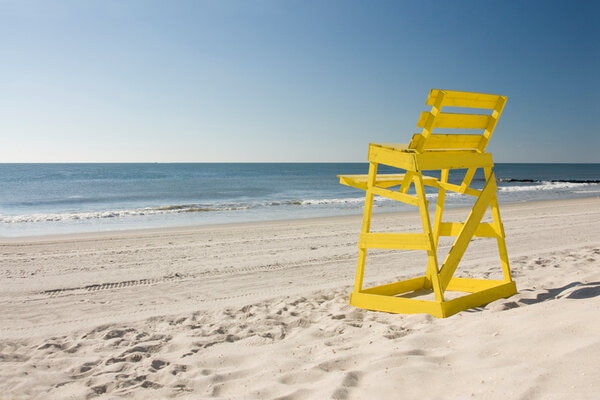 Though, as you might expect, running two households requires time and effort beyond what you're used to with just one. Let Tiger Moving and Storage assist you in moving your furniture and setting up your home before you or your renters get settled in.
4 Ways to Stay Stress-Free While Moving to Your Vacation Home
Here are four things to keep in mind when moving to your vacation home finally becomes a reality.
1. Hire a Local Moving Company in NJ
More than likely, you specifically bought this vacation home to help you de-stress. Why overwhelm yourself, now? If you want your favorite piece of furniture moved into your beach house, we can move it for you. Trust in Tiger Moving and Storage as your full-service moving company ready to help you pack and move belongings to your new vacation home with zero stress.
2. Trust in the NJ Packing Experts
We know you're excited about relaxing in your new vacation home, dreaming about decorating the deck and anxious to hit the beach. Save yourself the time, stress and mess of packing your belongings and let our experts handle the job for you. Our packing experts will carefully pack your prized possessions, furniture and boxes you wish to take with you and deliver them to your new (second) home.
3. Let Them Unpack For You, Too!
The moment you step foot into your vacation home, putting your feet up should be a requirement. Don't worry about unpacking; we've got you covered. Whatever our movers pack, we'll unpack for you, too.
4. Store Off-Season Items Safely
When the time comes for your vacation season to end, you may decide to remove the furniture and other items from your summer home. Or perhaps you've decided to rent out your vacation home and the new occupants will bring their own furniture and fixtures. In either case, store your belongings safely in our climate-controlled storage until next summer returns.
Vacation Home Moving Specialists in New Jersey
Your vacation should never bring a headache. Just remember to plan ahead when moving to your vacation home. A little preparation goes a long way. Whether you're moving a full house or just specific items, we can help alleviate the stress of moving to your vacation home. Our moving experts take extra steps to ensure your personal belongings are treated with the utmost care.
Give us a call at (973) 240-9212 or email info@movenewjersey.com to get a free estimate and book your moving date today!
Now you can kick your feet up, grab a book and unwind. You've earned it.