Relocating to a new town (or even across town), away from your familiar surroundings, may prove to be more difficult than you ever thought. Regardless of whether it's local or cross-country, or it's your first or third time, there will be an overwhelming number of considerations to factor in to make it a successful move, such as how to select the best New Jersey moving service.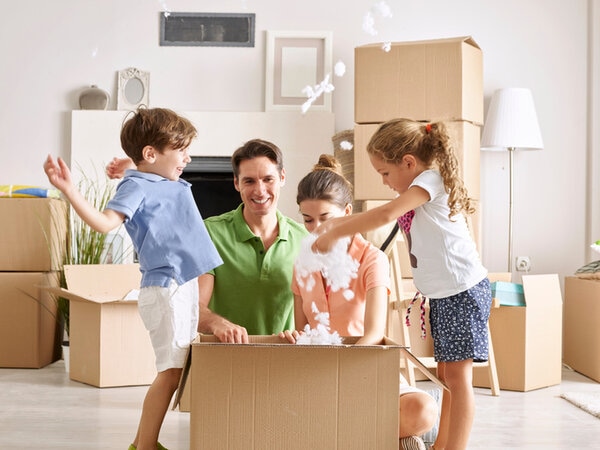 The experts at Tiger Moving & Storage have put together some questions to keep in mind that will help you make the best choice on hiring your next New Jersey moving service… without breaking a sweat.
Questions to Ask When Selecting the Best New Jersey Moving Service
Keep this list of questions in mind when shopping around for the best New Jersey moving service:
Is your moving company fully licensed?
Does your company charge by the hour or by the piece?
Do you have a minimum charge? And how do you charge after the minimum is met?
Do you charge additional for larger items such as moving a piano, large screen TVs?
Do you charge for the travel time from your location to my home?
What payment options do you offer?
Do you require a deposit?
Do you employ full-time movers or contractors?
What kind of training are your movers and drivers required to complete?
Do you charge extra for evening or weekend moves?
Are any items insured during the move?
What is your cancellation policy?
Do you offer free moving quotes?
When gathering all your information about NJ moving service companies, check for certifications and industry affiliations to ensure the business is reputable and zero in on the most professional company. Also ask around for recommendations. Your friends, co-workers and family are all ideal sources of referrals for finding a good company to employ for your next move. If a friend is recommending a company to you, it's fair to assume they received a well-above service experience from them to give the thumbs up.
Also read through the testimonials. The best NJ moving service companies will have satisfied customers that will do all the talking for them:
"They are very organized and honest, which is very important to me especially nowadays." ~Peggy M.
"They made everything easy and the move went very smoothly! Even better, they were able to accommodate our unique situation of needing to store over half of the contents of our house into their storage facility." ~ Jennifer G.
"Great moving experience! I checked online reviews and interviewed 5 companies but Steve (owner) gave the most honest quote. Men were very professional and cooperative." ~Jim C.
About Tiger Moving and Storage
Tiger is a full-service moving company located in Northern NJ. We pride ourselves on providing exceptional moving services with a personal touch. We understand that every move is unique, so we tailor each move to satisfy your specific needs. The experts at Tiger Moving & Storage will guide you through every step of the moving process, from initial planning to unpacking in your new home.