Whether you relocated with a job from across the country to a temporary apartment in New Jersey or you're waiting for home construction to be complete, downsizing is in order. But moving from a large house full of clothes, furniture and more to a smaller space can be a bit tricky. While it's easy for some to say, "just get rid of your extra things," or "pack it all up and put it in storage," doing so is much harder than it sounds. Here are three downsizing tips to a smaller home to make the transition to a temporary apartment as smoothly as possible from the experts at Tiger Moving and Storage….all without losing your mind.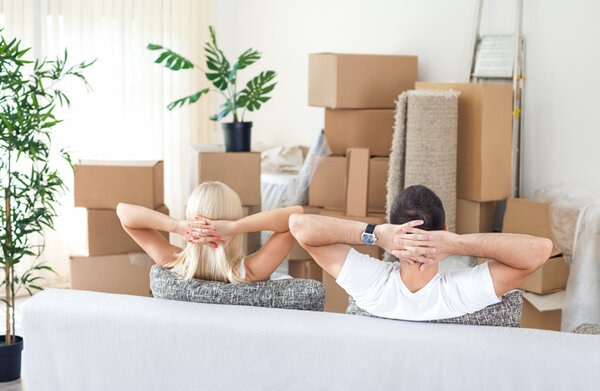 3 Tips for Downsizing your Home
People downsize their living space for all kinds of reasons. Some opt for less square footage in their home to be closer to work, school or other conveniences; others may not have a choice due to a new job or changing finances. Regardless of why someone downsizes their home, decluttering and sorting through a house full of things in addition to a major life change can be stressful. But, thankfully there are some ways to make the process of moving and storage in NJ a little easier.
To Take or Not to Take?
1. Inventory Important Belongings
Take a close inventory of all your things. What would you honestly replace if it all disappeared? Determine what items are really important to you and what essential items you simply cannot live without. Those are the valuable things that you'll take with you to your temporary apartment.
2. Inventory Temporary Belongings
Next, make a list of things you could probably live without for a little bit. These are the items you're going to pack up for storage. You're going to need a suitable storage solution to accommodate all your precious belongings. At Tiger Moving and Storage NJ, for example, our storage facilities are safe, secure and climate controlled for year-round protection.
3. Inventory "Live Without" Belongings
Finally, make a list of things you haven't used in a long time and that you could probably live without. For good. Put aside all of those belongings that you're not going to need any longer; consider selling or donating them sooner than later to make more space to pack your other things.
Moving and Storage Made Easy
Only you can make these important decisions about what items to take to your temporary apartment, what things to send to storage and what you're going to toss…but when it comes to packing it all up, our highly-trained packers can take care of that for you! We'll even label the cartons. We hope you enjoyed reading our blog post on tips for downsizing!
Let our New Jersey moving and storage experts help you tailor a relocation package that will best suit your family or business. Fill out the contact form or call us at 888-227-6642 for a free no-obligation estimate.
Pack it, move it and store it …all stress-free with Tiger Moving and Storage.