According to psychologists, moving is one of the numerous "life stressors" that can trigger depression or anxiety. That may seem like an exaggeration, but the truth is our neurobiology reacts to a change in setting as a life-threatening event. Think about your cat, for instance. When you move to a new house, she will probably hide under the bed for a day or so. Then, she will slowly start to explore her new surroundings. Like it or not, we have a similar experience at a subconscious level.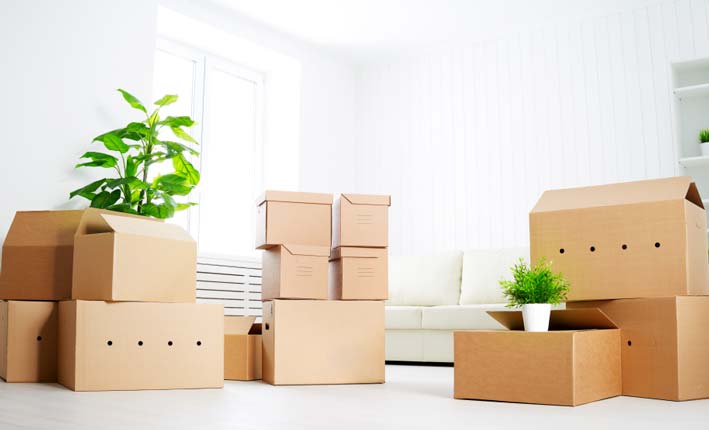 Even if moving doesn't trigger anxiety, it is a lot of work- and it can be expensive. So, we thought this would be a good time to go over some tips on how to cope with moving. Hopefully, you'll be able to complete your move and enjoy your new home without going crazy.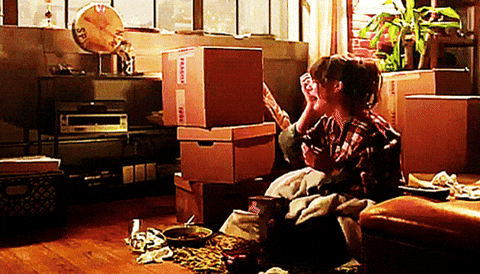 Personal Care Before Your Big Move
The stress of moving to a new home can be pretty hard on you. So it's a good idea to take good care of yourself in the days leading up to and through your big move.
Exercise
It's a good idea to start a fitness regimen in the weeks and months leading up to your move. Putting on some extra muscle will help you move furniture, and it will make you more resilient as you take on the job of lugging the refrigerator down the steps.
Eat Right
Feeding your body properly is key to stress management. Start eating at least one serving of superfood each day like kale, spinach, or raw garlic. You'll feel better, and any unwanted stress or strain will be less likely to take you out of the game.
Sleep Right
Our bodies do most of their healing during the deep sleep hours of the late night. Getting regular proper sleep in the days before your move will take a major bite out of that dreaded moving stress.
Meditation
If you are feeling especially anxious about your big move, consider starting up a meditation practice. There's lots of free guidance available online. You can learn to control and curtail nerves and fears through meditation, and if you keep it up- over time it can be great for your heart and overall health.
Practical Tips for Coping With Moving Stress
You may be fit and well rested come moving day- but wellbeing doesn't move furniture. Before moving day, you'll also want to take plenty of time getting ready. Here are some tips to help you get your stuff sorted before the moving truck pulls in the driveway.
Eliminate Excess Clutter
If you have things you never use, consider getting rid of them. If they're especially sentimental, you might put them into storage. You'll find that having room to move helps tremendously.
Plan Your Pack
Start collecting boxes long in advance of your move. Consider buying new boxes. They come folded, and you know they're clean. Old boxes sometimes carry bugs. That definitely won't help with stress.
Make a List of Tasks
A lot of folks like to just wing it at the last minute. If you're that sort of person, you probably aren't terribly prone to stress anyway. If you're like the rest of us, having a checklist just makes good sense.
Have Fun
You can think of moving as being like a game, and if you get friends to help- offer them drinks and food. That can really make moving enjoyable.
Takeaways
Take care of yourself by eating, sleeping and exercising correctly and consistently.
Plan ahead and pack ahead so that there are no surprises the day of.
Have fun and know that it'll be over soon!
Here at Tiger Moving & Storage, we know too well how stressful moving can be. That's why we do our best to make your move the best it can be. Get in touch today to find out more.