Professional Commercial Movers to Handle Your Next Relocation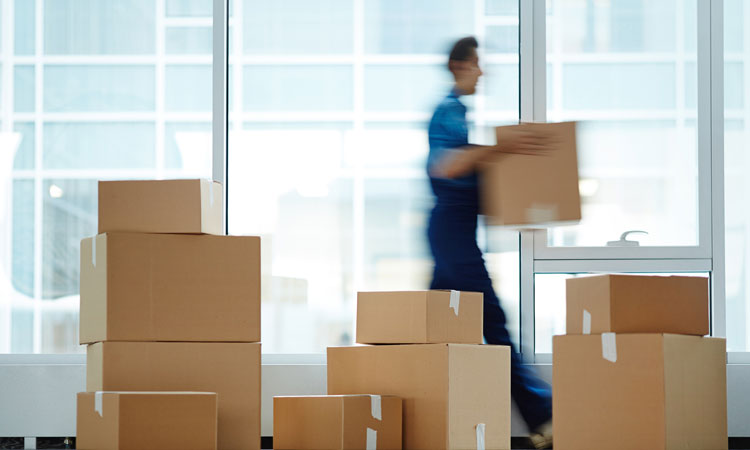 At Tiger Moving & Storage, our 10 years in business allow us to deliver the highest level of service to our commercial clients. We're equipped to handle the moves of companies of all sizes, from a small local business to a larger firm.
Moving a business comes with its own challenges that differ from those of residential moves. You have a company to run and relocating can cause undue stress that impacts your business operations. Not to mention working with a subpar moving company can cause even more problems with mishandling of office equipment or delays in delivery that can disrupt your transition.
When you work with the competent commercial movers at Tiger Moving & Storage, we handle all the details, from packing and storage to transportation, to provide you with a streamlined moving process that will get you up and running at your new location as quickly as possible.
Why Choose Tiger Moving & Storage?
From our experience to our customer service, Tiger Moving & Storage is different from other moving companies. Our family-owned and operated business was started to look out for the customer and to provide the service commercial companies need for a stress-free move.
All of our team members are actual employees of Tiger Moving & Storage. You'll never see subcontractors working for us, and our tailored services make getting the relocation package you need simple and affordable. We even offer storage in Parsippany for your convenience, so you can store your things and unpack when the time is right for you.
Let Us Help You Plan Your Commercial Move
If you're planning a commercial relocation, trust commercial movers who have experience packing and transporting more than just furniture. Our comprehensive services allow you to customize your moving package and protect your equipment, making your next move a success.
Get a Quote & Get Moving!
Get a quote the Tiger Moving & Storage team and let us know what you need. We can design a relocation package for you and deliver the experienced personnel and excellent customer service you need for a smooth transition.