Our Packing & Unpacking Services Make Life Easier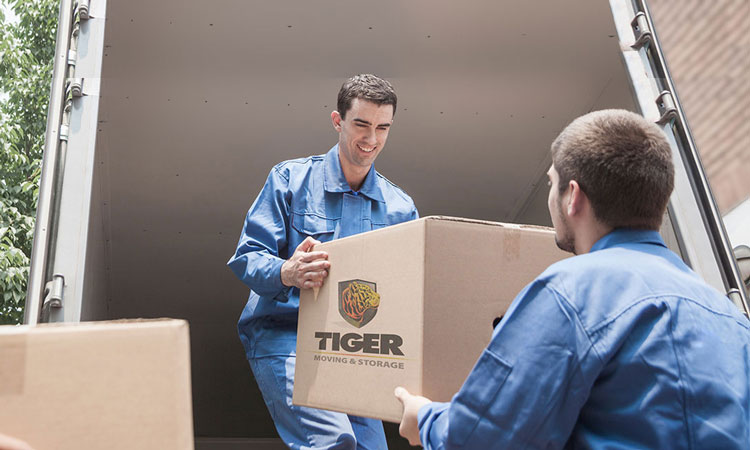 At Tiger Moving & Storage, we offer a variety of packing services, including unpacking, to meet your needs. When you don't have to worry about packing for a move, you can avoid stress and even injury from lifting heavy boxes. Our packing solutions also help protect your items because our experienced movers know how to professionally pack your possessions to ensure a safe journey to your new location.
Our Expert Team Securely Packs Your Items
Moving is a huge project that requires a lot of time, effort and, for many people, stress. At Tiger Moving & Storage, we help get both your large and small items moved, saving you days of packing with our expert and efficient crews. We know how to load boxes to both protect items and prevent overloading, which can cause injury to you and damage to your items.
Our professionals are trained and directly employed by Tiger Moving & Storage, so you won't have to worry about subcontractors handling your items. Our team secures your items properly, then places them onto our trucks for transportation. Upon arrival at your new location, the process is done in reverse to get everything ready for you to use once again.
The efficient packing services we offer save you time, protect your health and eliminate stress!
Careful Unpacking of Your Items to Save You Time
Moving your home or business is stressful and taxing—you may be too exhausted to unpack boxes once you get to your new place. At Tiger Moving & Storage, we believe your move should cause the least amount of anxiety from start to finish.
Our packing service helps you set everything up in your home so you can begin to use items right away—no need to search for your toothbrush late at night or try to find a screaming child's favorite toy. On request, we can also unpack everything and get it set up for you so all you have to do is enjoy your new place!
Professional Packing Services for Your Business
Business moves tend to be more challenging than residential moves, with expensive equipment, electronics and many small but important items that must be transported to your new office location. Don't risk using your employees to do this heavy-duty and involved work. We protect your items and allow you to get back into business quickly with our streamlined and thorough moving processes.
Tiger Moving & Storage knows that any delay in moving your business means lost revenue, so we work as quickly, safely and efficiently as possible to benefit you.
Our Full-Service Moving Company Makes Your Next Move Simple
Tiger Moving & Storage knows that moving is essentially upending your life, regardless of whether it's a commercial or residential move. Here's how we make it easier:
Our packing and unpacking services are efficient, safe solutions for both residential and business moves.
Experienced packers make your transition much less stressful by saving you time and sparing you labor and potential injury.
Using an unpacking service saves you the work and stress of finishing moving, which almost always turns out to be more work than you think!
We remove the moving boxes that same day, so your move is concise and clean, with no empty boxes cluttering your new place.
Contact Us Today to Get a Moving Quote!
Contact the professional movers at Tiger Moving & Storage today to learn more about our packing services. Call (973) 227-5250 or complete our contact form to schedule a free quote for your next move!