Residential Moving Services You Can Count On in New Jersey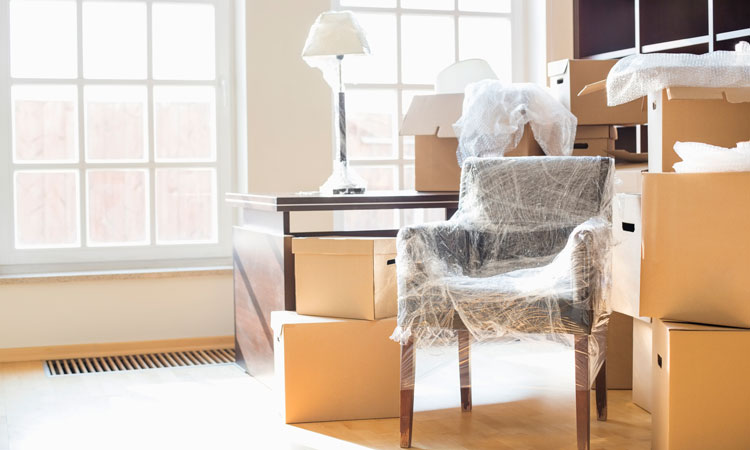 Whether you're moving across town, across the state or across state lines, moving is much easier when the home movers at Tiger Moving & Storage transport your things for you. When you work with our customer-oriented team, you won't have to worry about packing up your household, renting a truck, loading, unloading and unpacking all your things. We take care of all the details to ensure your items arrive at your new location safely.
We offer the following moving services for residential clients in New Jersey.
Let Our Home Movers Handle Your Short-Distance Move
You might not be worried about transportation of your possessions during a short-distance move, but packing up all your things and loading and unloading them can certainly be a hassle. Our professional, full-service company takes care of everything for you. We come to your house, pack up your items, load them onto our truck and then do the reverse after carefully transporting everything to your new location.
Have a Longer Journey? We've Got You Covered
Have a long-distance move you're concerned about? Let our experienced home movers not only handle your packing, but determine the best route to transport your items to your new home. Our drivers expertly navigate the road with all your important items in our company truck, while you drive to your new home without fretting over whether your items are really secure in the back of your car. Whether you're moving to New York City or across the country, Tiger Moving & Storage has your long-distance move covered!
Take Advantage of Our Storage Facility When You Need It
As our name implies, Tiger Moving & Storage also offers a designated storage facility for our clients in New Jersey. Many people find they don't have enough room at their new location to immediately unpack everything. That's when our storage facility comes in handy!
Our facility isn't a self-storage system, so using it is very simple. Tell our moving consultant which things you want stored and we take those items to the unit for you on our truck. When you want them back, we deliver them to your home. It's that easy. Our storage solutions are a great option for both short- and long-distance moves!
Let's Get Moving!
When you work with Tiger Moving & Storage, we handle the physical labor of moving and help relieve your stress. From packing and moving to storage, our full-service company makes moving as straightforward as possible. Contact us today to learn more about our residential moving services at (973) 227-5250, or complete our contact form to get in touch with our home movers!