Moving can be expensive, but there are several ways you can lower your bills while involved in the process. Added up, these cheap moving tips can save you hundreds of dollars or even more. Try them to ensure your moving experience doesn't leave an unnecessary ding in your wallet.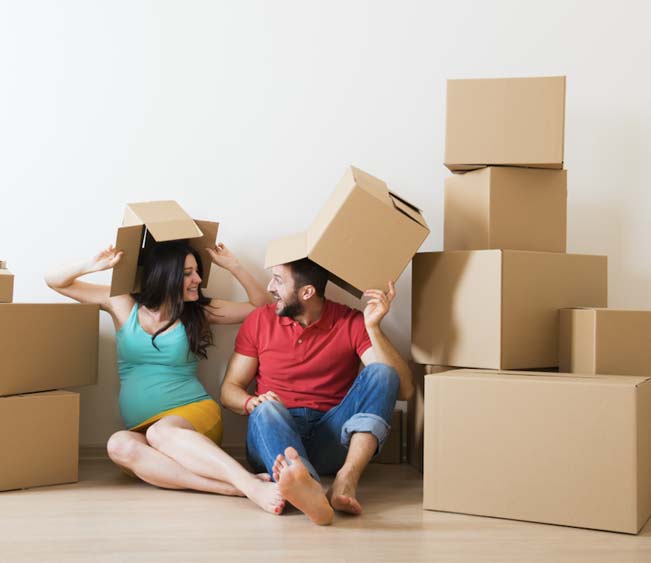 Eliminate Expendable Items
The cheapest way to move into a house is to have fewer items that need to go with you. Sell, give away, or donate as many items as you can. Not only will this make it so you need a smaller moving truck, it'll ensure that your new home isn't instantly cluttered with things you have little use for.
Get Free Boxes
Moving boxes can quickly become expensive. Go around to grocery stores and other retailers, and try to get free ones from them. Some may turn you down, but you may get several stores that can kick in a few each. This can greatly reduce your need to actually buy boxes.
Buy Recycled Boxes
If you find that you have to buy some boxes, don't get expensive new ones. Instead, buy lightly-used ones from sites specializing in this category.
Use Bags
Clothing can't break, so there's no need to use boxes for it unless your movers require them. If you can, bag your clothes instead. Clean, new 30-gallon trash bags are perfect for this, and they are a good part of a plan to find the cheapest way to move locally.
Use Towels and Other Textiles as Cushioning
Some sites recommend using your towels, blankets, and even clothes as packing materials for breakable items. This is a great way to save money on supplies like bubble wrap and packing peanuts. The only downside is that you may need to wash your textiles later.
Optimize Your Utility Shut-Off and Turn-On Times
When possible, set things up so that the old utilities shut down just a day or two before the new ones get turned on. You can even plan a same-day switch, but it's a good idea to leave a bit of leeway in case everything doesn't go quite according to schedule.
Mail Yourself Some Items
The United States Postal Service offers a flat-rate service that lets you fill up a specially-printed box with up to 75 lbs. worth of items. This can be a good way to ship books and other dense, heavy items. If your move needs just a bit over one truck to move, mailing some items to yourself can get you back to a one-truck move and save you plenty of money.
Avoid Peak Traffic Times
Some moving companies charge according to how long the job takes to complete – including drive times. If your move is local, schedule it for times that will avoid rush hours, construction, and other such circumstances. While this might not help those looking at how to save money to move out of state, it can greatly reduce the cost of a local move.
Sell Your Usable Moving Supplies Once You're Done
The used-box sites mentioned earlier also buy boxes. Sell your boxes to them to recoup some of the investment in supplies.
To Recap:
The less you have to move, the cheaper it'll be. Sell or donate any unnecessary items.
Try to pick up free boxes from stores before you buy any.
If you must buy some boxes, look for a source of lightly-used ones.
Make sure to try all of the other ideas, too.
One more way to save both time and money is to hire Tiger Moving & Storage in New Jersey to move your things to your new home. A no-surprises quote and efficient moving help is well worth the investment.