Your house is on the market, and you need to start preparing for a move. But what should you be doing 4 to 6 weeks before moving? You can't pack up your entire house that early, but you also know you need to start preparing. Here's what you need to do.
Create Your Moving Timeline and Moving Checklist
Don't panic. Organizing your move will make you feel more confident. Take some time to develop a moving timeline, as well as a moving checklist. Your moving timeline should include a calendar of when you need to complete major milestones, while your checklist should include discrete tasks that need to be completed (such as canceling your electricity).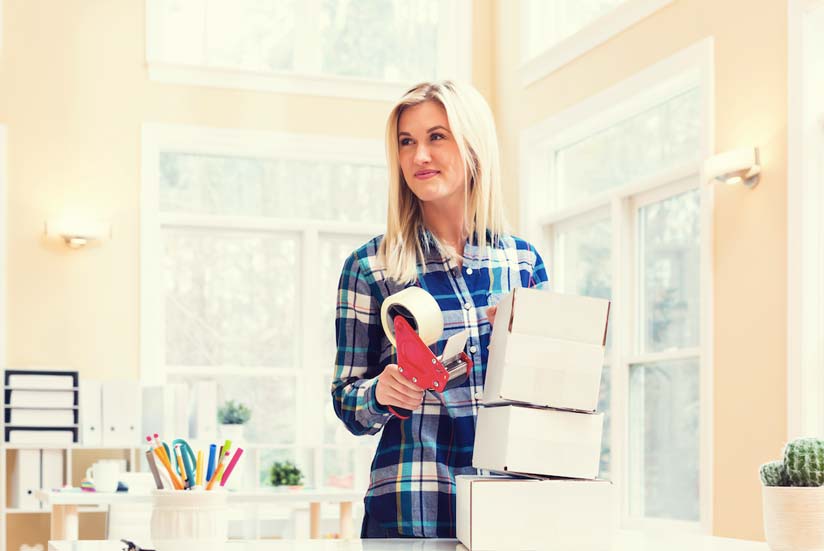 Get Rid of Anything That Isn't Coming With You
At six weeks, you can start getting rid of items that you're not taking with you. Separate items into piles: things to throw away, things to donate or recycle, and things to give to family and friends. The fewer things you have, the easier and less expensive your move will be. It's a great time to downsize.
Start Packing the Things You Don't Need
Begin packing the items that you aren't going to need in the next six weeks. Move from room to room packing the items that you know you're not going to be using, and make sure everything is clearly labeled on the box. Label the box with the room that it belongs to, as well: that's going to help you when you're moving into your new home.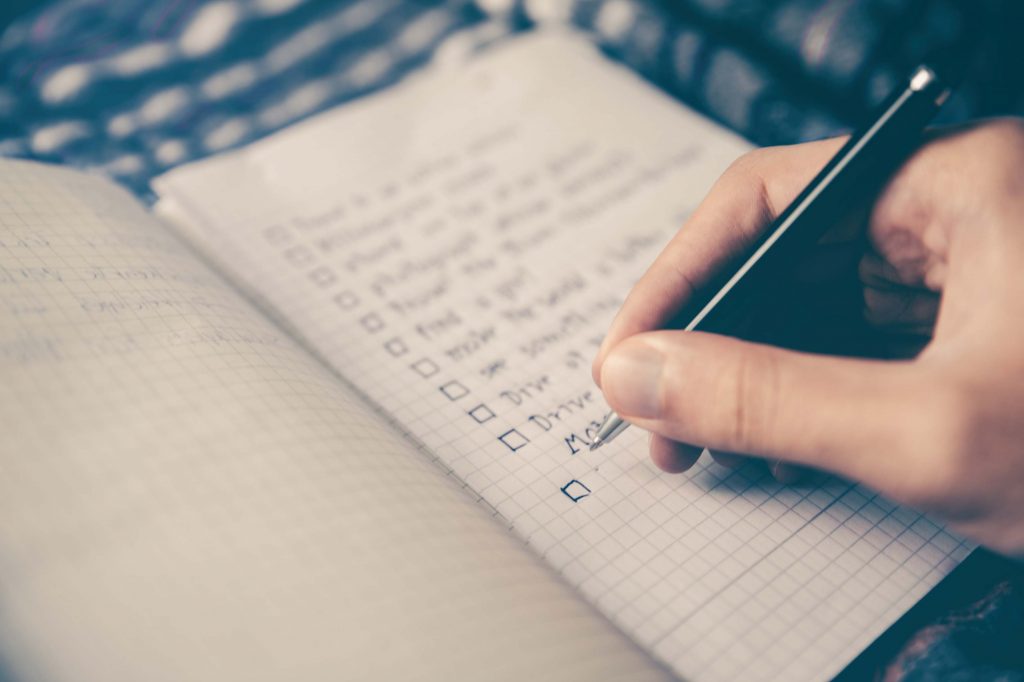 Cancel Any Non-Essential Services
Maids, gardeners, pool services, and other non-essential services can be canceled now. You shouldn't cancel things like water, electricity, or gas yet. Let your services know where you're going to be moving, so you can ensure that the transition is smooth. Pest control services also fall under this, as do lawn control, as they're usually quarterly.
Update Your Address for Long-Term Subscriptions
Long-term subscriptions, such as food subscriptions, wine subscriptions, or even pet toy subscriptions, should be moved now. Things like magazines can take a while to change, and monthly subscriptions usually need to be changed in advance. Make a list of all your subscriptions in advance, so you know when they're going to be sent.
Get Moving Quotes and Schedule Your Moving Date
It's time to get moving quotes. Contact movers now so you're not moving last minute. Scheduling a move in advance is going to ensure that you get the movers you want. By comparing quotes, you can get the best deals. At the same time, consider how many services you want. Do you want the movers to pack everything for you, or just to move everything? Do you want them to move everything, or just your heavy objects?
Key Takeaways
Moving is complicated. By starting your move six weeks early, you can do things at your own pace, and make sure you don't get overwhelmed.
At six weeks, you should be getting rid of as many things as you can, and packing the things that you don't often use.
Make sure you schedule your moving quotes as early as possible.
Are you ready to get started? Contact the experts at Tiger Moving and Storage to schedule your move.