Moving furniture is a tough job. Whether you are moving heavy furniture like a couch, kitchen table or dresser, or delicate antiques like an armoire, piano or a wardrobe, preparation is key if you want to have the job done efficiently and safely. Ever wonder what needs to be done before the furniture movers arrive?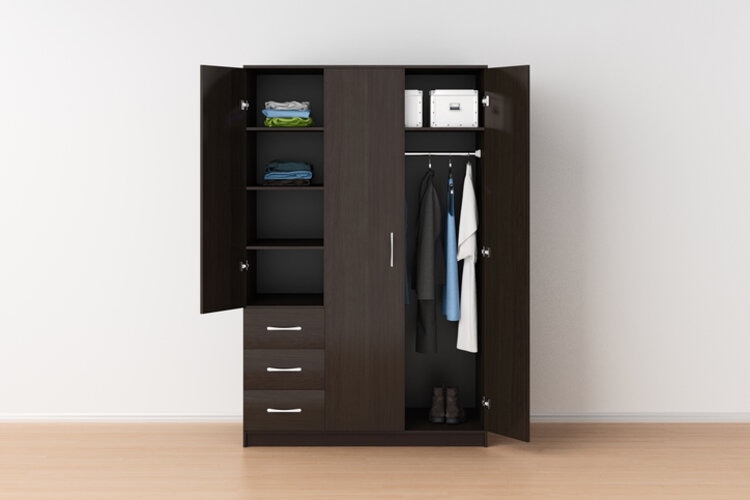 At Tiger Moving & Storage, our furniture movers have helped hundreds of residents throughout New Jersey with their packing, moving, unpacking and storage needs. Here are four quick moving tips to help you make the process of moving furniture as stress-free as possible.
Prepare for the Furniture Movers in 4 Quick Steps
1. Measure the Furniture and All the Corners
So, it's moving day and you're ready to move into your picture-perfect home. There's just one problem: the couch doesn't fit through the door. Oh no! Instead of waiting to see if the furniture even will fit, prevent the nightmare from happening in the first place.
Measure the furniture and openings to see if you'll run into any issues, literally. If it does, take the door off its hinges to free up some space. If the furniture is still too big for your new home, consider moving furniture to storage.
2. Empty the Furniture Completely
It doesn't matter if you are moving furniture to storage or to a new home, take the time to empty drawers and cabinets to make the piece lighter and safer to move. Disassemble any furniture to make the transfer lighter and easier to maneuver. If the feet of your couch is removable, for example, unscrew those ahead of time. And although this might sound obvious, remember to take the couch cushions off and pack them away.
3. Check the Moving Route From the Door to the Moving Truck
If you're moving in the winter, this is particularly important. Moving furniture in the winter can be dangerous. Sidewalks should be shoveled clear of snow and ice with paths wide enough to get through with multiple furniture movers on either side of the largest piece.
4. Use Local Furniture Movers
If you have particularly heavy furniture or valuable items, now is not the time to lean on your Facebook friends for help. Do your research and ask around first to help you find the best furniture movers in NJ. Professional movers have the right kind of equipment to get the job done safely and without damaging delicate furniture in the process
Trusted Furniture Movers in New Jersey
Moving furniture doesn't have to be a hassle. But, it pays to be prepared. Your last big to-do for week one is to choose a reliable moving company in North Jersey. Originally established in 2009, Tiger Moving and Storage is your trusted local moving company in New Jersey. With convenient packing and unpacking options for those with a busy lifestyle, Tiger Moving and Storage offers services for both commercial and residential properties.
In search of reliable furniture movers? Give us a call at 888-227-6642.
Read more: "How to Choose a Local Moving Company in New Jersey: Tips on Hiring Movers You Can Trust"