In a perfect world, you would have months to plan out your New Jersey move. You'd have plenty of time to get organized, gather plenty of moving supplies, book your residential movers NJ way in advance, download a handy moving checklist and sanely proceed through your list one by one.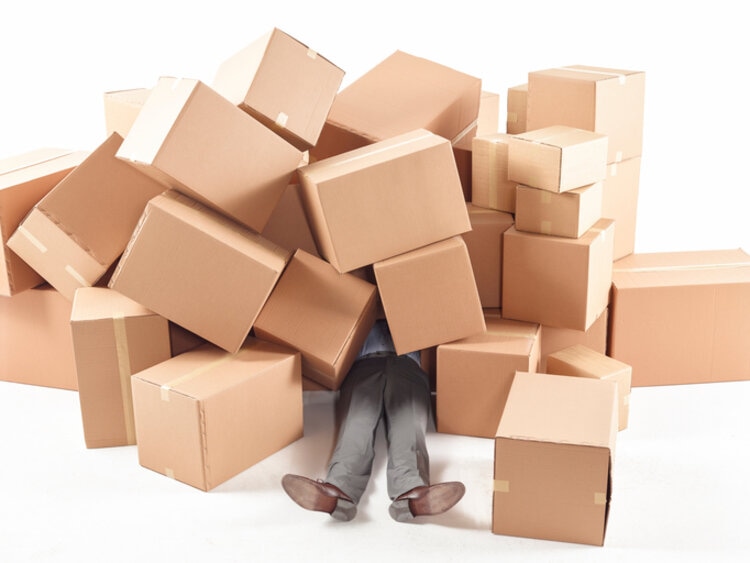 Tiger Residential Movers NJ Here to Help!
But, let's face it. Real life tends to be a little more hectic than that sunny situation. Many times, moves end up feeling like a last-minute frenzy. Get out from under the pile of boxes… If you're facing a last-minute move, let the Tiger Residential Movers NJ help you get organized fast and calmly conquer all your packing, moving and storage needs.
Get Ready for a Last-Minute Move
Depending on how tight your timeline is, here are a few tips to prepare for a last-minute move:
Disassemble Furniture
Disassemble furniture and large items as soon as possible to get ready for a last-minute move. Take apart the bed, kitchen tables, bookshelves and other large furniture. Remember to wrap and protect all furniture in bubble wrap or blankets and place small pieces such as screws and bolts in clearly labeled bags. At Tiger, we offer top quality furniture protection so you can rest assured your furniture will be moved safely.
Label Boxes
Even though you're in a hurry and you are moving last minute, be sure to label your boxes clearly. One of the most frustrating moving mistakes you can make is forgetting to label boxes. Because when you arrive to your new home, you're going to be faced with a sea of boxes; knowing where to put them is critical (for your sanity). Don't have time for the details like packing and labeling? Give Tiger a call!
Ask for Help
You don't have to go at it alone. Tiger professional residential movers in NJ are here to make your life easier. We'll pack your boxes, label them accurately and move them safely to your new home.
The Final Countdown
Once all your belongings are loaded up, the only thing left to do is clean and do a final walk-through. If you've been renting your home, a thorough cleaning will help you get your deposit back. If you're short on time and energy, don't be afraid to ask for help and hire a professional to do the dirty job for you. Before you lock up and leave, do one last walkthrough. Make sure you grab any hidden keys, double-check closets and cupboards and turn everything off.
Stay Calm, Cool and Collected with Tiger Residential Movers NJ
We hope you enjoyed reading our blog post on tips for moving last minute. Do you need help to move in a hurry? Contact our residential movers in NJ. Our team will make sure your move is as stress-free as possible.
At Tiger, our trained experts will pack your entire household with the highest quality packing materials and move everything with state-of-the-art equipment. Give us a call at 973-227-5250 or email info@movenewjersey.com to get a free estimate and book your moving date. Contact us today for more information!