Moving to a new home is a big adventure, with an even bigger price tag. This is especially true with long distance moving costs that sneak up without the proper preparation. As your trusted long distance moving company NJ, Tiger Moving and Storage has years of experience moving families cross-country. If you're planning a move across the state or across the country, we can help you lower your bills before you go.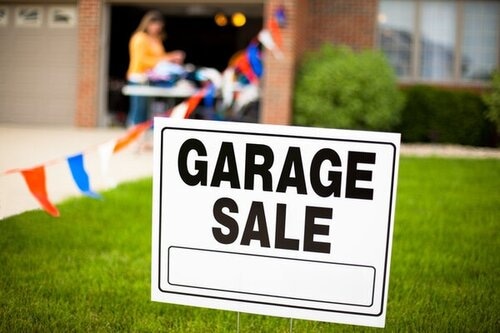 Sort Through the Stuff
The more things you need to move, the more you'll have to spend on long distance moving costs. So, before you begin packing everything up, take time to review all your belongings and sort through items you don't use anymore. This could be that stack of clothes you haven't worn in years, the appliances in the kitchen collecting dust or those hold holiday decorations that never get taken out of the boxes.
Donate or Sell Belongings
Consider selling or donating these items; they might just be the thing a stranger needs and could potentially put some extra cash back into your pockets. Whatever you do, plan ahead. If you wait until the last-minute to sell your old recliner, you may not get rid of it in time. In addition, many charities prefer advanced notice for picking up bulk items like a table or couch.
Consider Your New Space
Thinking about the space of your new home versus your old home, even some of those belongings that you love so much may be worth leaving behind if you don't have the space.
Schedule Ahead
Sometimes a moving timeline is out of your control, but when possible, plan out as far ahead as you can. Consider the timing of monthly and annual payments such as a car registration. Avoid matching these events up with moving time to prevent a big hit to the bank account.
Get Rid of Extras
In addition, scheduling ahead allows homeowners to make the most of the things you currently have at home, such as food, cleaning supplies and toiletries. In the weeks before your long distance move, shop only for essentials at the grocery store and donate any extra food. Also, review the list of 'non-allowable' items – those things you can't bring on the moving truck. Get rid of those as well.
Know Your New Neighborhood
Before your move, locate all the essentials in your new community. Find out where the drugstore, grocery store and gas stations are located before you arrive. This will prevent last-minute trips and overpriced supplies.
Trust in Tiger Moving and Storage, Long Distance Moving Company NJ
One of the best ways to save on long distance moving costs is to book your moving company in advance. Originally established in 2009, Tiger Moving and Storage is your trusted long distance moving company NJ here to help you stay within your moving budget. With convenient packing and unpacking options for those with a busy lifestyle, Tiger Moving and Storage offers services for both commercial and residential properties.
Related Articles:
What You Need to Know Before Making a Long Distance Move to NJ
How to Select the Best NJ Moving Service
Relocating? 10 Benefits of Using Full Service Movers in NJ