No matter where you live, moving is a challenge. But, moving in the winter can be an even bigger challenge that requires all the same preparation as any other time of the year…and then some. The expert movers and packers at Tiger have experience moving residents through in every season and have the inside scoop to winter-proof your moving day.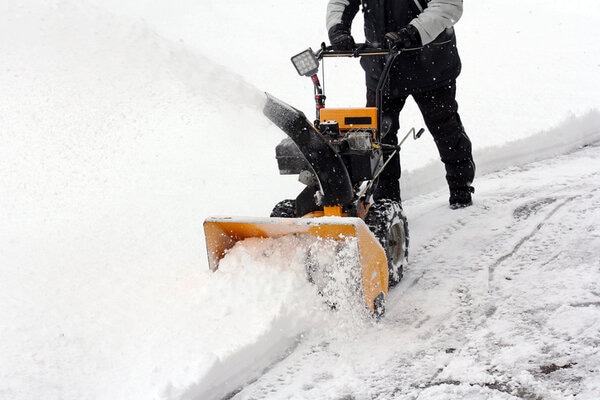 For those brave enough the face the chill, remember these simple tips.
Pack Carefully
As winter elements can test our patience, they can also test our cardboard box strength. Don't overload boxes which can become weak when wet from the snow. Too busy to get it all done properly? Leave it to the professionals to carefully protect and pack your belongings.
Clear all Paths
Ensure all paths are safe and clear of snow, ice or other potential hazards. This is true for all locations you're moving from and moving to. If you have large furniture that will require extra footpath, be sure to clear a wide enough path all the way to the truck. All walkways to and from the truck should be unobstructed, well lit and safe.
Understandably, with such unpredictable winter weather, it's not always easy to plan ahead. Just make sure your snow shovels are accessible or put a reliable snow removal service on speed dial just in case you need help last-minute to clear space.
Ensure Safe (and Legal) Parking Space
Even if you have a long driveway, that doesn't always mean it can accommodate a moving truck. Steep driveways will be difficult for a truck to climb, especially in the winter when inclines become extra slippery. Not sure what entails a plan for a clear and safe path for the movers? Don't hesitate to ask ahead of time. And If you're moving from an apartment building, and the truck must be parked on the street, it's necessary to secure permits.
Winter in New Jersey can be brutal. In the event of a blizzard or other winter storm and your area requires the vehicles to be removed from the street, it's time to "move to plan B." Which is why it's always important to…
Be Flexible
If you've already made the decision to move in the winter, you probably know there's a strong chance of weather getting in the way. One word: Patience. Account for slower-moving traffic, slower steps, slower everything. And if it comes to the point you need to reschedule, make sure you have options lined up and communicate with your movers as much in advance as possible.
Trust in the Expert Movers and Packers at Tiger Moving and Storage
Although we can't predict or control the weather, we can control how much we prepare and respond to the stress of moving in winter weather. Follow these tips from our movers and packers from Tiger for a successful and safe move.
Originally established in 2009, Tiger Moving and Storage is your trusted moving company in New Jersey. With convenient packing and unpacking options for those with a busy lifestyle, Tiger Moving and Storage offers services for both commercial and residential properties. Have a moving date in mind this upcoming winter? Give us a call at 888-227-6642.
Related Articles:
10 Tips For Moving During the Winter (And Why It's A Good Time to Move)
How to Choose a Local Moving Company in New Jersey: Tips on Hiring Movers You Can Trust
Moving on a Budget? 6 Tips from Your Local NJ Residential Movers
5 Tips for Moving Heavy Furniture with Ease