Whether you're relocating your home or office, the process of moving tends to come with an overwhelming number of decisions. From which realtor to use, which home to buy and which furniture to buy, it's no wonder people feel completely frustrated before they even start thinking about packing. We understand that the decision between hiring a local moving company in Red Bank or doing it yourself can also bring a few questions.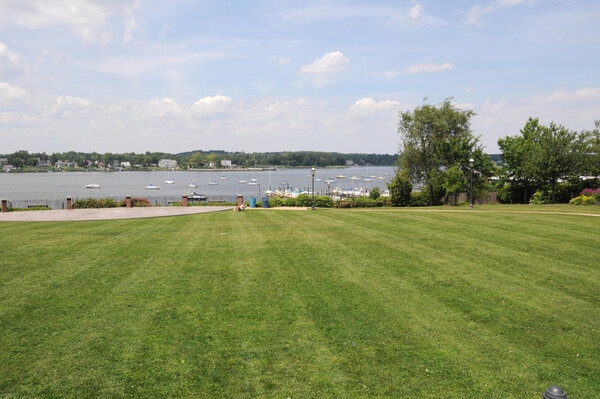 Luckily, the moving experts at Tiger Moving & Storage are here to clear up some confusion.
5 Reasons to Hire a Professional Moving Company for Your Relocation to Red Bank, NJ
Moving to Red Bank, NJ? Here are five reasons why you should hire a professional moving company to get the job done right.
1. Keep Household Possessions Safe
When orchestrating your household move or office relocation, experience is critical to avoid damage during transit. With a moving crew, your valuable items will be handled correctly during the packing and loading process as well during transport for a safe and secure move.
2. Save Time
If you lean on friends and family to help you pack and move, you will have to work around their schedules and risk postponing your move if they become unavailable. Save time (and money) with a professional moving company who has the manpower to get the job done efficiently and quickly. We know all the ins and outs of moving to make sure that your possessions will arrive to your new home or place of business on time.
3. Feel Confident
While you may be tempted to ask your gym buddy to help you carry that heavy TV down the stairs, you risk damage due to amateur DIY accidents. In that case, it would feel more than awkward to ask for reimbursement. By hiring a licensed and fully insured moving company, you can feel confident that the highly trained movers have the skills and tools necessary to handle large furniture correctly.
4. Enjoy Red Bank, NJ
You're going to have a million and one things on your mind and doing it all on your own can leave you frazzled. Let the professionals take some things off your plate so you can explore Red Bank, stroll up and down Broad Street and enjoy your new home without worrying about feeling too exhausted from packing (unpacking) and moving.
5. Save Money
A common misconception people have about moving is that they'll save money by doing it alone. But the longer it takes to find all the packing supplies, pack up all your belongings, load the truck, transport, unload and unpack boxes, the more interruptions will add up. By hiring a professional moving company, you'll get the job done efficiently and economically.
Save time and you'll save money (so you can get a sitter and go out for a drink at the Downtown to celebrate).
Eliminate the Stress of Moving to Red Bank – Hire a Trusted Moving Company
No matter how many times you've moved before, the entire process can be challenging, stressful and confusing. Let Tiger Moving & Storage help you ease the stress. Contact us for a free no-obligation estimate at 888-227-6642.