Do a quick Google search for the top stressful life experiences and you'll find moving on the list, among other top results like death, divorce, illness and job loss. Even if the transition is for positive reasons like getting married, moving can cause an upheaval physically, emotionally and mentally. We're here to help! As the first article of our series, we'll be taking you through week-by-week over to prepare for your North Jersey Move and set you up for success.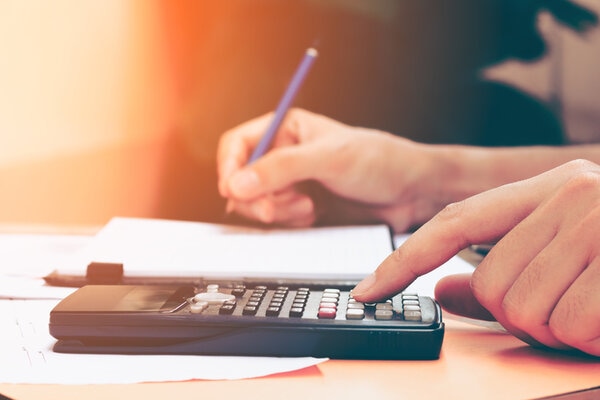 Planning Ahead for Your North Jersey Move: Week One
For any move, preparation is key. Week one is all about focusing on making a plan and doing some digging. You can't make any big decisions, like moving with an experienced moving company, without knowing what your moving budget is, so you'll also need to finesse your financials.
Follow along with us on our journey to take you through two months of preparing for a stress-free move to North Jersey!
Transition on a Mission
Moving can cause analysis paralysis – freezing with the fear that everything needs to be done right now and not knowing where to start. True, you have a lot on your moving list and two months is going to fly by in a flash, but it doesn't have to make you feel overwhelmed.
The key is to break things down into manageable tasks. Take a breath (seriously, breathe in…breathe out) and focus on one detail at a time.
Read more: "Moving Tips for the First-Time Home Buyer"
Down to the Details
Your first task is to create a specific notebook or app, like Google Docs or Evernote to jot down all your notes and prioritize your to-do list. You can even share the document with your significant other to partner up on the tasks and keep communication flowing.
You're probably going to start collecting piles of paper. For receipts or documents that you want to keep, snap a picture of them with your smartphone or scan them into your computer, label them consistently and file them all safely in the same location.
Finesse Your Financials: Budget Time
Prevent getting blindsided by making a budget. If you notice anything "in the red" you'll need to determine what this move is going to cost you and how you can make up the difference. Consider eliminating the extras around the house; cancel your cable, streaming music and other subscriptions for a few months. You might have more of an opportunity to save than you realize.
Read more: "Moving on a Budget? 6 Tips from Your Local NJ Residential Movers"
Seek Out Help with the Experts at Tiger Moving and Storage
Although we can't control the stressors that come with moving, we can control how much we prepare for them. Moving can be an opportunity for a fresh start on every level, so do what you can to make it a positive experience. Don't be afraid to ask for help. Your last big to-do for week one is to choose a reliable moving company in North Jersey. The best mover is the one who comes from a referral, so don't be afraid to ask for references when you call.
Read more: "How to Choose a Local Moving Company in New Jersey: Tips on Hiring Movers You Can Trust"
Originally established in 2009, Tiger Moving and Storage is your trusted moving company in New Jersey. With convenient packing and unpacking options for those with a busy lifestyle, Tiger Moving and Storage offers services for both commercial and residential properties. Have a moving date in mind, let's help you get prepared for your move the right way. Give us a call at 888-227-6642.