Moving is high up on life's list of stressful events. Add pregnancy in the mix and the entire process of packing, moving and unpacking can feel completely overwhelming. Here are five smooth move tips from the NJ moving service experts at Tiger to help you keep the stress levels down and the spirts high.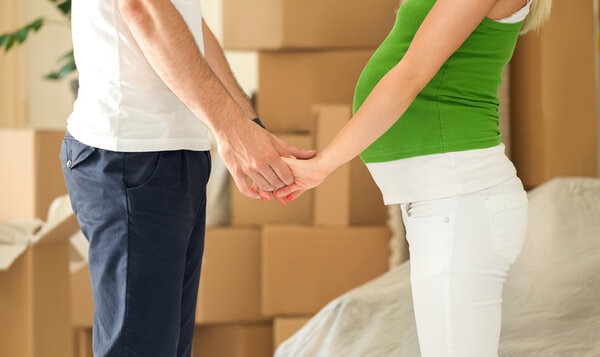 5 NJ Moving Service Tips for a Smooth Move When Pregnant
1. Plan
Our number one tip for the growing family is to plan ahead. Write everything down including a realistic packing and moving schedule and organize tasks such as hiring a moving company, setting up utilities in your new space and packing a personal moving-day bag. Then delegate. Assign tasks to family members and friends (now's the time to call in every favor you've ever been owed) and tick off those tasks one at a time.
2. Start Early
If possible, start packing two months before moving day. Start early, but start slow. Set a goal to organize one room or pack up a few boxes every day starting with belongings you won't need in the next couple weeks like seasonal apparel. But, be extra careful when moving things (this is a good task to delegate); it might better to opt for other tasks like creating an inventory list, wrapping fragile valuables and labeling boxes instead.
3. Label
As Today's Parent puts it, "You might feel certain you'll remember boxing up grandma's silver with your living room picture frames, but "pregnancy brain" afflicts us all, so label your boxes clearly."
4. Simplify
Make things easier and find a good moving company to do the packing, moving and unpacking for you. Moving to a new home while pregnant suddenly becomes much less stressful when you don't have to worry about finding endless boxes or wrapping up all your knick-knacks in newspaper.
5. Expect the Unexpected
Things may not go the way you expect. In fact, they probably won't go the way you expect. But the more you can prepare in advance, the less likely you'll be faced with unnecessary stress. Your number one goal throughout the entire packing and moving process is to take care of yourself and your growing baby. Stay hydrated, rest if you feel tired or dizzy and stay out of the sun. Also consider hiring a full-service NJ moving company to simplify the whole process and handle all the heavy lifting.
Choose the Right NJ Moving Service
If the thought of packing up your home (mixed in with morning sickness) makes you want to throw up, you're not alone. Moving to a new home is a massive chore for anyone; if you're pregnant, it becomes even more difficult. Whether you're moving across town or across the country, grab your trusty saltines and leave the rest to the professionals at Tiger Moving and Storage. Get a free moving quote online or by calling (973) 240-9212.
An important note: Before doing any packing or moving-related activities (like lifting boxes or painting), make sure to talk to your doctor first.