Searching for a new home is a big deal. You aren't just looking for the most house you can get at the lowest price. We're all familiar with the idea that location is everything, and sometimes a cliché is a cliché for a good reason: location is everything.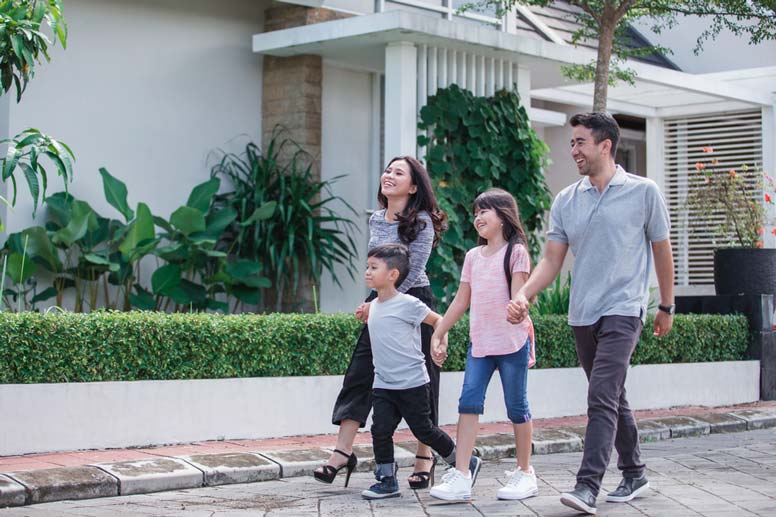 Think of the things that are most important to you and what you enjoy most. Some people would say something like, "My family, and boating." If that's your answer, you know you need to pick a place with a good school, family-friendly activities, and a large lake, beach, or river system. What you don't want is to move in without scoping out the area, and stand around scratching your head wondering what to do when you move into a new neighborhood.
That said, here are some basic things you want to look for when choosing a new neighborhood to live in.
Big factors to consider when moving
Rising Home Prices: If the homes in the area are losing value, your investment will not be a good one over the long term.
Rising Household Incomes/Opportunity: You want there to be plenty of options for deriving income. That means industry, commerce, creativity, etc.
A Neighborly Community/Safety, Walkability: You want to be able to talk to your neighbors easily, and you want to feel safe and happy on foot.
Small factors to consider when relocating
Although these may not be the deciding factors when looking to move to a new place, they are important factors that let you fully enjoy a new location. Be sure to consider these other factors when relocating:
Community Activities
Whether it's a community club, a studio, a fitness center or a church, you want to have something to be a part of where you can meet people and make friends.
Decent Restaurants
A good selection of restaurants, offering different price ranges and cuisines, is a big plus and a good sign for a new neighborhood.
A Favorite Grocery Store
You want to be able to stock your kitchen with your favorite staple foods and snacks at a fair price.
Personal Services
If you're interested in personal services, make sure you don't have to go too far to pamper yourself or get some chores done! Some personal serves include a dry cleaner, salon, barber, or spa.
A Suitable Gym
If you're working to meet your fitness goals but don't want to spend a lot on a gym, an alternative to is a community center. Community centers can also serve as a social activity for you and/or your family.
A Hang-out Spot
A coffee joint, lounge, bar or other places where you can spend a few hours a week with new friends — without breaking the bank.
Auto-related Services (car wash and fueling station)
Even if you're Mr. Handy, you want access to services that fall outside your scope of expertise.
Suitable Banking
If the area has a branch of your current bank, great. If not, you'll need to compare local services.
Theater and Entertainment
If you want to show your spouse or significant other a nice time on Fridays, movies or comparable entertainment could be important.
Retail Shopping
Hey, eBay doesn't have everything, and sometimes you just enjoy browsing in person. Check out the local mall for possibilities.
Natural Spaces, Outdoor Activities
A nice collection of parks, hiking trails, and beaches is a big plus, especially if you have young children or pets.
Takeaways
Scout ahead; spend time in prospective neighborhoods to get a feel for them before moving in.
Envision yourself living there; does it offer everything you desire?
Prioritize fun; the things you end up spending your free time on are what make up your life. Make sure your new neighborhood has options.
Here at Tiger Moving & Storage, we love helping people find their ideal habitats. Feel free to ask us about the neighborhood you're thinking of. Chances are we know a little bit about it and can help you get there.