Basking Ridge, NJ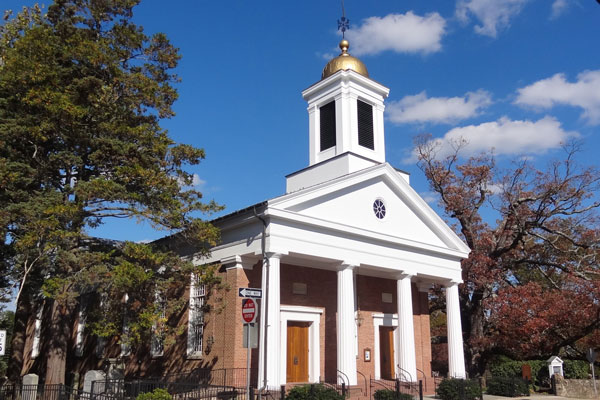 If you've been planning for that big move and are looking for the best moving company services in Basking Ridge NJ, your search is over. If you've been scouring the local search pages for the finest storage companies in Basking Ridge NJ, Tiger Moving & Storage has you covered. If you will only settle for expert level packing, moving, and storage for that upcoming big move- Tiger Moving & Storage are the leading Basking Ridge movers in NJ.
Moving
Whether you're moving to or from Basking Ridge, Tiger Moving & Storage is your best choice, leaving all the other Basking Ridge NJ moving companies behind. It doesn't matter if your move is large, small, simple or complex, for home or for office- we feature the best service and the most well trained and best equipped Basking Ridge NJ movers.
Storage
Tiger Moving & Storage is here to take care of all your long, short, or intermediate term storage needs. With our professional grade facilities and the finest storage capabilities, all of your valuable belongings will be securely stored and safely protected from weather and wear. Our wide selection of storage units come with a range of features including advanced security, climate control, weather proof finishing, and terrific customer service. No matter what you're storing, be it valuable equipment, furniture, office supplies, collectibles, or precious family keepsakes Tiger Moving & Storage is your go-to secure and dependable storage company near Basking Ridge NJ.
Packing
Nobody likes moving. Nobody. When you're working overtime to take care of business and family, taking time out to do all the gathering, sorting, and heavy lifting that comes with a move- means important things are going to be left undone. That's why, here at Tiger Moving & Storage, we take care of the entire move from soup to nuts for you. Our packing and moving experts take the chore of packing and moving and make it easy for you. We carefully pack your belongings and deliver them at a time and place of your choosing.
We are the only Basking Ridge NJ moving company that covers all of the moving essentials, and package it all up nicely with our ironclad quality guarantee.
With Tiger Moving & Storage you get:
Fast, professional packing, moving & storage services
Timely services you can count on
The finest, fully equipped storage facilities
Long, short, or interim storage
Competitive prices
One of the top rated moving companies in Basking Ridge NJ
To learn more about what sets us apart from the other Basking Ridge movers, get in touch today, and leave the heavy lifting to Tiger Moving & Storage!