Moving and Storage in Franklin Lakes, NJ
Franklin Lakes, NJ was named after William Franklin, who was the illegitimate son of the famous Benjamin Franklin. William was a Loyalist during the American Revolutionary War, and served as the last colonial governor of New Jersey.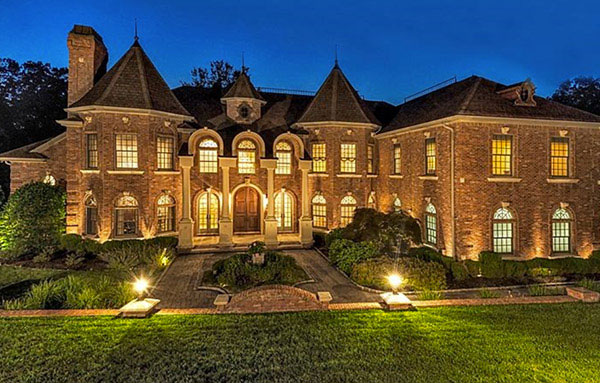 Now, what makes Franklin Lakes unique may be the cost of its homes. In 2010, Forbes listed it as one of America's most expensive zip codes, with home prices averaging over $1.3 million. It has a major shopping center, a nature preserve, and other low-key attractions for residents to enjoy. The borough is also close to New York City, making for an easier commute for those who work there.
This borough is also unique because it has been the location in many reality TV shows, such as Real Housewives of New Jersey and My Big Fat Fabulous Wedding. Those who live in Franklin Lakes may see even more shows filmed here in the future.
Moving to or From Franklin Lakes
Tiger Moving & Storage offers a full range of services for moving in or out of this borough. Our full-service moving includes packing your items, transporting them to your new location, and unpacking them upon arrival. We also offer storage Franklin Lakes NJ for anything that won't fit into your new home. This makes it easy to move without having to worry about either the actual transport or the disposition of extra personal belongings.
If you don't need full-service moving, we will be happy to provide other service packages. We can move items that you have packed, pack up furniture while you take care of the smaller items, or provide other combinations of services as well. Our highly experienced crews will have no trouble with any services you choose.
Franklin Lakes is a very upscale community
This borough's proximity to NYC makes commuting easy
We offer a wide variety of moving packages
We also offer storage facilities for our moving customers
Our crews have the experience needed to handle all of your items safely
Get a Quote Today
It's easy to get a quote from Tiger Moving & Storage. Just give us a call or fill out the form on our site. We'll send our estimators out to learn the details of what you need and provide an estimate accordingly. Then, you can rest assured that whether you're coming into Franklin Lakes or moving on to a new location, you will be hiring one of the best moving companies Franklin Lakes NJ has to offer.