Moving Companies in Cranford, NJ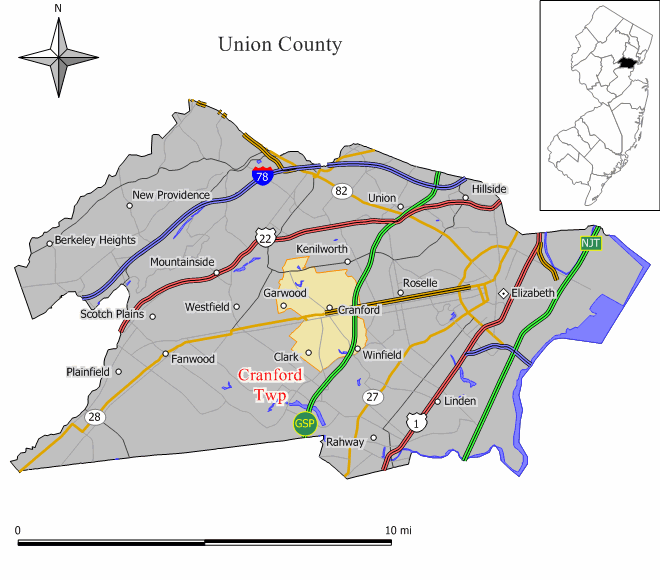 Voted as one of the best places to live in Union County and in New Jersey, Cranford, NJ welcomes many new residents every year. Residents moving inside of Cranford, to Cranford, or within the New Jersey area, can get their moving services through Tiger Moving & Storage.
Cranford was first incorporated in 1871, and was voted by the New Jersey Monthly magazine as the 34th Best Place to Live. Its picturesque scenery and historic preservation board has ensured that the town doesn't lose its quaint, timeless charm.
Moving and Storage Service in Cranford, NJ
If you're looking for moving companies in Cranford, NJ, Tiger Moving & Storage can help. A trustworthy company with fantastic reviews and testimonials, Tiger can help you from the beginning to the end of your move. When you look for movers Cranford, NJ, you need someone who knows and understands the local area. Tiger Moving & Storage is a local company that prides itself on its efficiency and speed.
There are dozens of parks within Cranford, but the scenery isn't all there is to love: Cranford is also a strong economic center, and many may find themselves moving to Cranford for work. Downtown Cranford is home to a number of large businesses and business headquarters, welcoming in those who are interested in finding work. Tiger Moving & Storage provides more than just residential moves — it also provides help for businesses.
Tiger Moving & Storage doesn't just have complete moving services; it's also one of the leading storage companies in Cranford, NJ. Storage services can make your move easier, with all of your items being stored conveniently in Parsipanny, NJ. In addition to storing your items during your move, Tiger Moving & Storage can also handle all of your packing for you. You can have an easy, worry-free move, and concentrate on other things.
Cranford has been named as one of the "Best Places to Live" by New Jersey Monthly Magazine — as well as the best Downtown.
Downtown Cranford is booming, with a number of businesses and headquarters constantly moving in.

Tiger Moving & Storage

will help make your move to, from or within Cranford, NJ simple and safe.

Tiger Moving & Storage

offers moving, storage, and packing services throughout Cranford, NJ, in addition to general moving advice.
The reliable, friendly professionals at Tiger Moving & Storage are standing by to help you today! Contact Tiger to schedule your appointment.