Moving and Storage in Chatham, NJ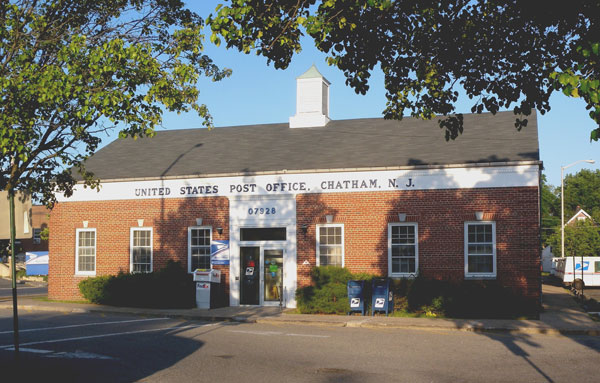 Are you planning to move and are looking for quality Chatham NJ movers for the exercise? If you are keen on saving money and time, avoiding painful moving injuries and relieving some of your moving stress, you may want to find a moving service company you can count on. Tiger Moving and Storage offers Chatham moving and storage services to meet the needs of customers who are moving locally as well as those relocating to other cities.
Chatham Moving Services
Heavy lifting, making multiple trips and failure to plan ahead are some of the factors that could make your move more costly and time consuming. Tiger Moving and Storage are professionals in this field and will allow you to tap into their expertise and experience in order to make this task easier. Considered one of the leading Chatham moving companies, we focus on making sure that we guide you through every step of the moving process. We also ensure that our moving services are tailored to your specific needs.
Chatham Storage Services
Depending on your needs, you may consider it necessary to request storage services during your move. Whether it is short-term or long-term storage, we make it possible for you to find everything you need under one roof. If you are looking for a reputable and affordable storage company near Chatham NJ, Tiger Moving and Storage will ensure that your needs are met satisfactorily. With our top-notch storage facilities, you can be sure that your personal items and business property are stored safely and securely.
Packing
Finding the right packaging materials for your electronics, fragile items and valuables may not be easy. Leaving the job to the experts means that you will relieve yourself of having to worry about how your stuff will be packed and arranged in the moving truck. As one of the most reliable moving companies in Chatham NJ, Tiger Moving and Storage understands this. It is for this reason that we not only provide packaging materials but also do the packing and unpacking for you.
What Tiger Moving and Storage offers you:
Timely short or long distance relocation to the place of your choice
Professional grade storage facilities to keep your possessions safe
Proper equipment to move your stuff safely
One of the top rated moving companies in NJ
Helps you to avoid packing costs
With all the benefits that come with hiring Chatham movers in NJ, you should work with a reliable company the next time you will be relocating. In order to enjoy greater convenience, make sure that the company offers a wide range of services related to moving. As NJ local moving experts, we at Tiger Moving & Storage strive to make the process easy for you. If you would like to request our services, kindly visit our website, give us a call at (973) 227-5250 or visit our offices in Chatham. Our friendly staff will be happy to answer your questions and offer the help you need.