Moving and Storage in Ho Ho Kus, NJ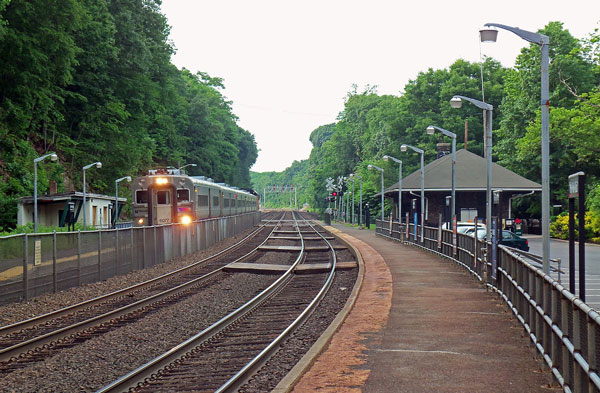 Ho Ho Kus, NJ lies in Bergen County, a great place for families or individuals looking for a place to settle down. The area is often called one of the best places to live in New Jersey, with a median household income of $165,827. When you're making your big move to, from, or within Ho Ho Kus, NJ — you need a moving company that does it all professionally, affordably, and reliably. Tiger Moving & Storage has got you covered. Here at Tiger, we have everything you need to pack, store, and move your valuables from where you are to where you want to be. We have got you fully covered from point A to point B, and everywhere in between.
When it comes to getting you from your current residence to your new home, Tiger is your go-to Ho Ho Kus mover. We have the newest and the best moving equipment available. Our team members are highly experienced and well trained to move your valuables safely and efficiently. Our moving rates are always competitive, and our teams and equipment are fully licensed and insured.
Having access to high quality and secure storage facilities is always useful, no matter what the nature of your move. Whether you need to store your valuables temporarily or long term, we've got you covered. Our storage center is readily accessible from all of the major NJ highways. Our units and grounds are safe, secure, clean, and state of the art. We have full security provisions, fully weather-sealed containment units, and round the clock climate control. These top of the line storage units are optimized to protect your belongings year round from the elements.
Everyone knows that the most dreaded part of a big move is the packing, lugging, and unpacking of everything you own. Well, with Tiger, you no longer have to bother your friends and family and clear out a whole week including recovery times from the back breaking work. Our professional packing and moving teams will cover the whole job from start to finish. Our packer-mover team will pack up all your things using professional, industry-tested techniques, deliver your things safely and unpack everything. When we're done, we will remove all of the packing supplies and empty boxes on the same day to make sure nothing is left in your way.
With Tiger Moving and Storage in Ho Ho Kus you get:
Here at Tiger Moving & Storage in Ho Ho Kus, NJ, we will complete your move quickly, efficiently, and under budget. To learn more about our comprehensive moving products and services, get in touch today.