Moving and Storage in Morristown, NJ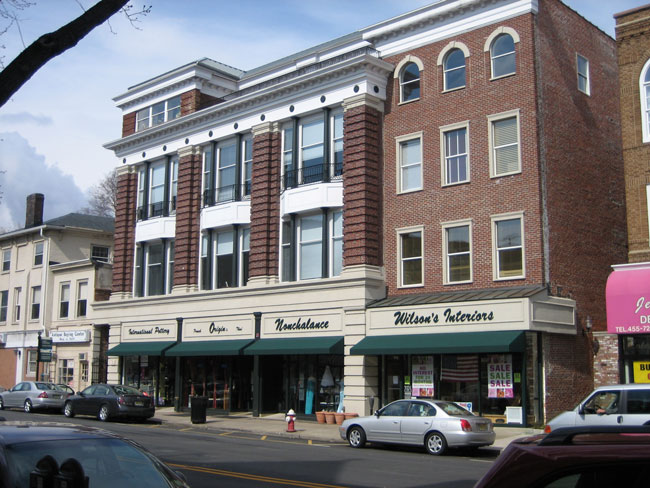 Morristown, NJ is a town and the county seat of Morris County. Its rich history has earned Morristown the nickname "The Military Capital of the American Revolution." This is mainly due to its strategic role in the war of independence from Great Britain. Today, a wide range of locations throughout the town collectively make up the Morristown National Historical Park.
One surprising but well known fact about Morristown, NJ is that General George Washington (yes, the man on the quarter) and his Continental army's set up camp at what his now the Morristown National Historical Park. General Washington and his troops camped out between December 1779 and June 1780, surviving the coldest winter on record. The park is now open to the public and includes a museum and library collection related to the encampments & George Washington.
Going further back into the history books, the area was inhabited by the Lenni Lenape Native Americans for up to 6,000 years before the arrival of Europeans.
Morristown is now a booming town, being a huge hit with the younger crowd. South Street is lined with bars and shops for residents of all ages. Some of the popular attractions include the Morristown Green – a park located directly in the center of town, Mayo Performing Arts Center – a high end 1,302 performing arts center and St. Peter's Episcopal Church – a stained glass medieval styled church that captivates onlookers and architect aficionados.
Many businesses and residents move to Morristown for easy access and proximity to New York City. Therefore, it is only logical for Tiger Moving & Storage to offer moving and storage services in Morristown, NJ.
Moving companies in Morristown, NJ are also used to dealing with varying time frames for changing locations. Therefore, you can book a move with Tiger Moving & Storage far in advance or call with relatively short notice.
Tiger will make sure that you get where you need to go, when you need to get there, without any undue difficulty. If you choose their top service, they'll even pack and unpack your things for you.
Morristown was inhabited by Lenni Lenape Native Americans for up to 6,000 years
General and later President, George Washington settled in Morristown with his camp for 6 months during the American Revolution
Morristown is easily accessible by all major forms of public transportation
Tiger Moving & Storage offers services here for businesses as well as individuals and families
To get a quote from the best of the moving companies Morristown NJ has, contact us here at Tiger Moving & Storage. We'll be glad to discuss the options and help you choose the one that's best for your needs.