Moving and Storage Services in Springfield, NJ
Springfield, NJ is unique in an odd way: It isn't the only Springfield in New Jersey! This one, in zip code 07081, is in Union County. It was founded in 1794 from pieces of Elizabeth Township and Newark Township. Later, it would be the site of the last Revolutionary War battle to be fought in this state. The other Springfield is in Burlington County and is much smaller.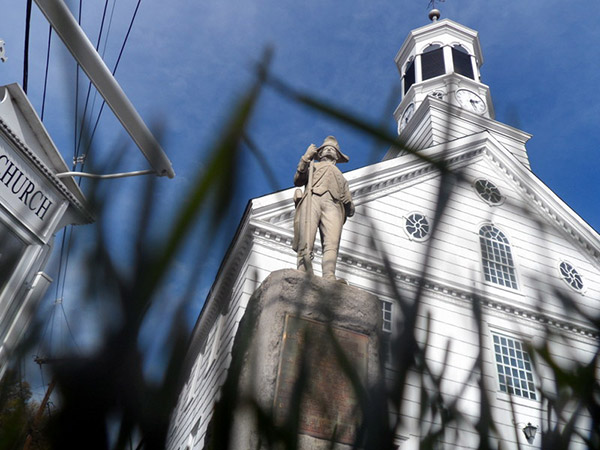 The town still contains some buildings from the Revolutionary War. A more modern addition, the Baltusrol Golf Club, was host to the 2005 PGA Championship and remains a top-notch course for players today. Springfield is one of New Jersey Monthly's top 100 picks for places to live.
As of the 2010 census, there were almost 16,000 people living within Springfield's borders. New Jersey Transit provides bus service from here to the Port Authority Bus Terminal in Manhattan and to points in New Jersey.
Moving
Moving and storage near Springfield in Union County is easy, thanks to its proximity to New York City. This puts it within the operating area of Tiger Moving & Storage, a full-service company that provides moving and storage service in Springfield, NJ. With our top-tier service, you won't even have to pack and unpack your things. We'll do all of that, and of course, move your belongings to your new location.
If your move is sudden, you may find that you don't have room to fit all of your current items into your new home. In that case, be sure to make use of storage companies in Springfield. Unlike with self-storage, our service is only open to our moving customers. It is also containerized. This greatly improves security while your items wait for you to make space for them.
We also handle planned moves, and can easily move you into or out of New York City. Long-distance moves are also possible, and we'll be glad to handle your packing and moving for those as well.
When it's time for you to come into Springfield or go somewhere else, be sure to call us here at Tiger Moving & Storage or fill out the form on our site. You'll find our rates competitive for our service level, and that the service will be impeccable. Whether you need moving, full packing service, or moving and storage, we'll take care of everything and be sure that your items arrive flawlessly.