Moving and Storage in Parsippany, NJ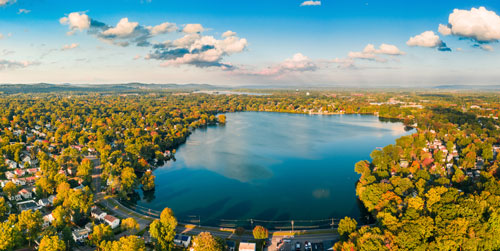 Parsippany, NJ was named one of the best places to live in New Jersey, and it also ranked high on Money's list of the best places to live in the country.
The area is highly desired for its easy access to New York City, but Parsippany has made its mark as a thriving, highly populated (and green!) space filled with high-quality school systems and historic monuments. Whether you're interested in Parsippany's art, education or social scene, Tiger Moving & Storage has got you covered. We offer the full range of moving and storage services and products to get you from where you are to where you want to be in the most efficient and affordable manner possible. When you're looking for the best Moving Companies in Parsippany NJ, Tiger has got it all.
Movers in Parsippany NJ
When it comes to moving your belongings from point A to point B, Tiger Moving & Storage has you covered. We offer the best moving equipment and service in the industry. Our personnel are fully trained and highly professional. We offer top quality furniture protection. We provide comprehensive moving services locally and long distance. Best of all, our rates are always highly competitive and our personnel are fully licensed and insured.
Storage in Parsippany NJ
Storage is always important, no matter how big your current and future homes are. Whether you're downsizing to save money, or looking for a safe and secure place to keep your valuables, tools, heirlooms, or what have you- Tiger's Parsippany storage facility has everything you need. Our storage facility is accessible from all of the major highways. We offer safe and secure storage with climate control and full security provisions for full protection from weather and other hazards all year long. Our storage vaults are fully containerized for maximum protection from the elements and our rates are designed to fit within your budget.
Packing & Unpacking Services
Packing and moving can be a huge job. It's very stressful, and if you damage your furniture during transport, there isn't much you can do about it. With our packing crews and services, you get top quality service from the professionals. We move your valuable belongings using industry best practices to transport your furniture and other valuables in the safest way possible. You get trained packing and unpacking pros who use the highest quality materials, accurate labeling and fast, same-day removal of empty boxes and containers.
With Tiger Moving and Storage in Parsippany you get:
Competitive rates that simply cannot be beat
With Tiger Moving & Storage, you can be sure that your move will go smoothly. Our professionals- from the office to the field- are dedicated to making your move the best it can be. Call or click today to learn more.