Moving and Storage in Fair Lawn, NJ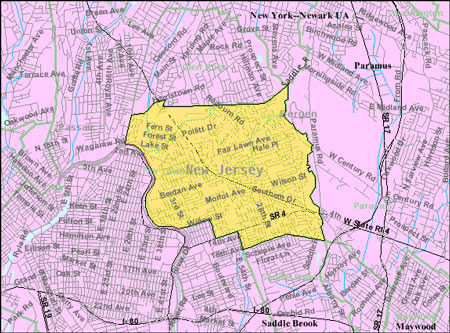 Fair Lawn, New Jersey, is a Bergen County borough that's just 10 miles from New York City. It's a growing community with just over 34,000 residents. The community's motto sums up the town nicely: "A great place to visit and a better place to live."
Fair Lawn is a collection of unique neighborhoods and has long been known as a community that's welcoming of people from all over the world. It has large and growing populations of people of Jewish, Russian, Indian, Filipino, Chinese, Vietnamese, Korean and Polish heritage.
The rich diversity and proximity to New York City make Fair Lawn an attractive destination for individuals and families. When looking for moving and storage service in Fair Lawn NJ, home buyers and sellers and real estate agents want a reliable partner who can support every aspect of their moving needs.
Tiger Moving & Storage is a family-owned and family-operated moving company. If you need local movers in Fair Lawn NJ, Tiger Moving and Storage provides the experience and knowledge you need to have a stress-free and efficient moving process. Our history and local focus make us the choice for local or long distance movers in Fair Lawn NJ and surrounding communities.
Tiger Moving & Storage provides the flexibility that buyers and sellers need, with the ability to schedule your move well in advance or at the last night, knowing that schedules often change.
Our employees have extensive training and experience helping Fair Lawn families with all of their moving needs, from packing and unpacking to moving and storage. Our licensed and experienced team will handle your Fair Lawn move with extreme care, using the finest available furniture moving solutions.
With Tiger Moving & Storage as your trusted moving partner, you'll see competitive rates to reduce the total cost of your move. You'll witness our employees' commitment to securely and safely packing, moving and unpacking all of your belongings using state-of-the-art equipment. You'll understand why so many Fair Lawn families choose Tiger Moving & Storage services when moving across the state or across the country.
Fair Lawn is a wonderful blend of big-city access and suburban, small-town community. Fair Lawn offers so much to its residents, and Tiger Moving and Storage is happy to serve them with:
Discover what makes Tiger Moving & Storage the top choice among moving companies in Fair Lawn NJ, providing our customers with complete moving, storage and packing solutions, by contacting us today.