Moving Companies in Paramus, NJ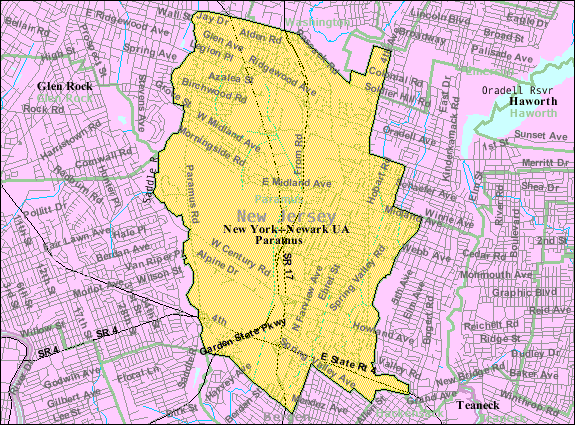 Home to one of the first drive-in theaters and Bergen County's only zoo, Paramus, NJ has a number of fantastic amenities for its residents. The Paramus Golf Course and Ridgewood County Club rounds out the recreational activities, with an annual National Night Out event and annual Independence Day celebration.
With over 120 miles of roadways in Paramus, even short-term moves can be quite lengthy. Here's what you need to know about moving and storage service in Paramus, NJ.
Finding Moving Companies in Paramus, NJ
Whether you're moving inside of Paramus or moving long distance, it's important to find movers in Paramus, NJ you can trust. The right movers will be able to pack up your items, ship them, and store them for you, if needed. This is easier and faster than working with separate storage companies in Paramus, NJ.
Professional movers are able to work with you, to ensure that your move goes off without a hitch. This includes moving items that are delicate or fragile, such as antiques, musical instruments, electronics, and sentimental items.
Find a moving company that you trust in Paramus, NJ. With 110 homes for sale at any given time, Paramus, NJ is an excellent town to grow into and grow with. Known for being one of the best places to live in New Jersey, Paramus is welcoming in new residents all the time.
Moving and Storage Companies in Paramus, NJ
Paramus has highly rated public schools, fantastic amenities, and a number of meaningful recreational events. With all that in mind, it's an excellent place to move — but if you're still looking for a place, you may need a moving and storage company. Tiger Moving & Storage provides both services, to provide you with a streamlined move as well as peace-of-mind.
Paramus is home of the only zoo in Bergen County, as well as the Challenger and Science Center and Fritz Behnke Historical Museum.
Over 700,000 visitors visit the New Jersey Children's Museum in Paramus each year.
Paramus has over 120 miles of roadway, requiring some effort during a move.
Tiger's professional moving and storage services can help you with your Paramus move.
To get a quote from the best moving and storage company in Paramus, NJ, contact us today. It's never too early to begin planning your next move!